Discussion Starter
·
#1
·
Got off early thursday so i grabbed a 6 pack.. I've had this bike leaning on a wall forever so i decided to fox with it. it's an 80's(ish??) boys road bike frame.. bought it dirt cheap at a swap meet with on intentions of really riding it. but i do wanna make it a fixed gear and call it a fun bike.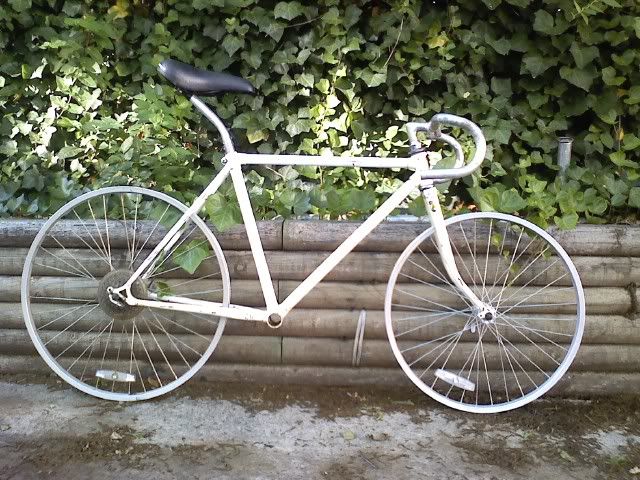 couple pics to show the actual size.. i call this one low roadie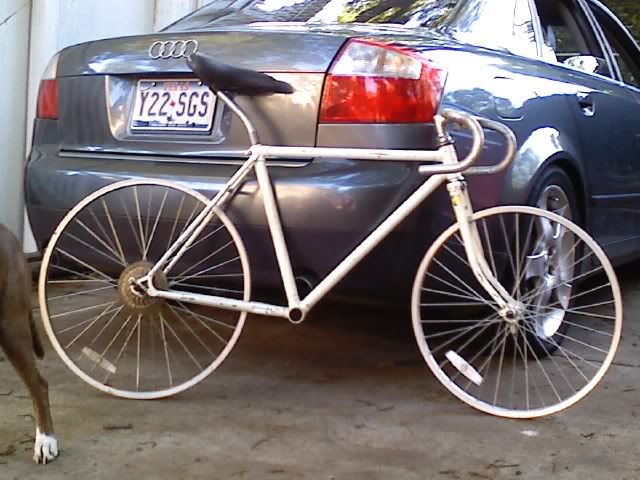 Fast forward to friday and another 6 pack
Got a call from a guy i know off craigslist. He said he has some bikes i may be interested in. Went to see them and crammed these two in the audi.
1963 Robin Hood ladies bike, and an unknown single speed space liner bike..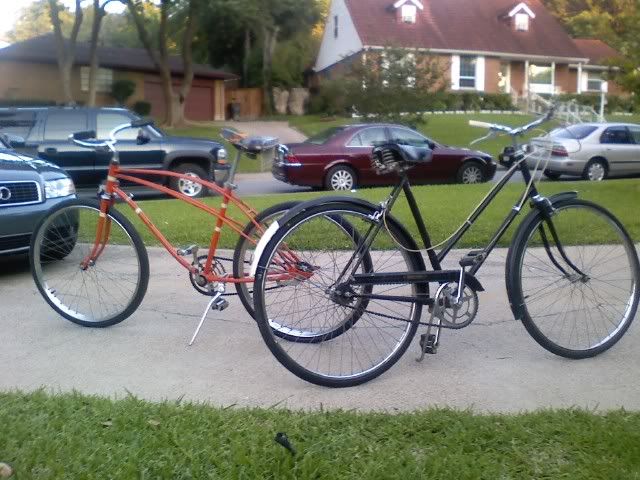 worked on the orange bike some.. i really like it.. the black spots are not rust but some sort of 'stain' thats IN the paint.. like a traffic cone would have
Before: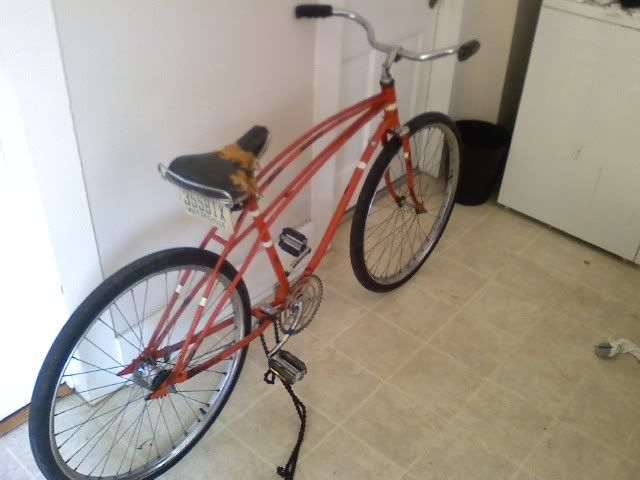 Got the bars from the CL Kid stripped the seat threw on a new chain and rode it 5 miles to buy a 32oz. high life from the store with the hot mexican girls workin there.
After: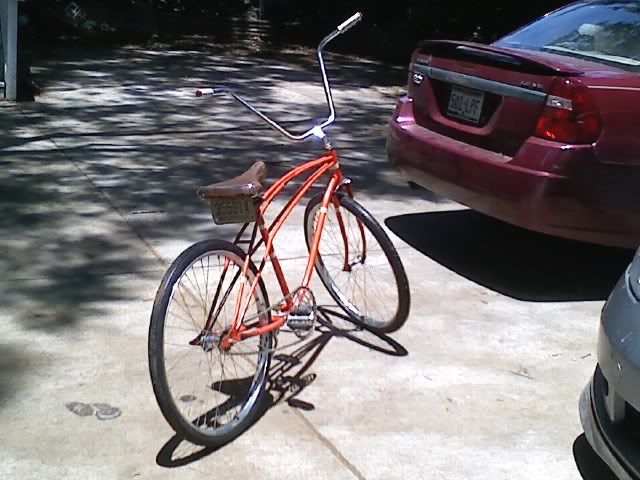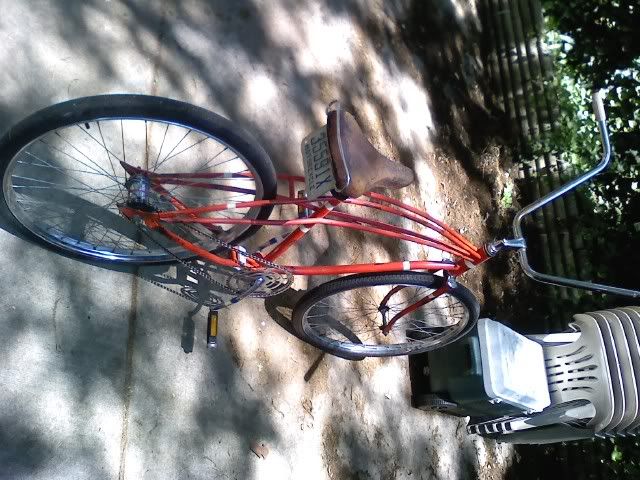 Was gonna start working on the robin hood when i got a call from my cousin; "the truck and trailer are ready to go, let's go grab your truck". Shit, Okay!!
Got loaded up in Dallas drove down to Corsicana and had the C10 loaded up within 15 minutes of getting there!
Grandpa washing the bed out 'so the troopers won't get after us'
fillin the dodge up for the jaunt back to DFW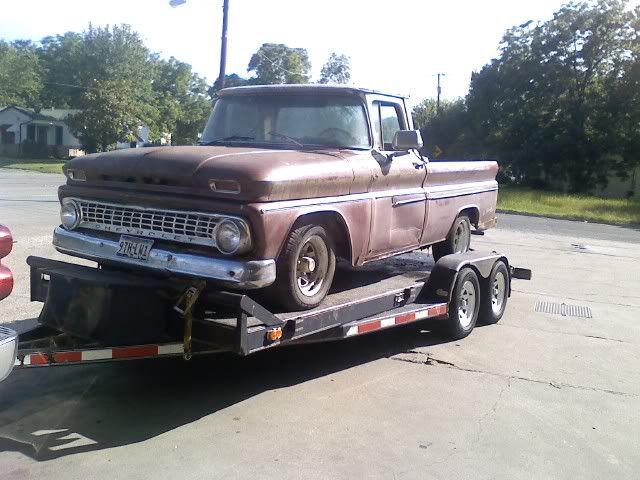 Cool story about the truck. My dad purchased it in 1979 from his boss who had purchased it from his dad who bought it new in Weatherford, TX. My dad bought it, had the body work done and got it in primer in 1980.. parents got married that year and mom made him sell the truck. He gave it to my grandfather to use as a farm truck. It has 72,495 original miles. been in the family for 30 years.. it's a keeper!