Star of Stormchasers apparently commits suicide
---
---
Buell 1125R
Raptor 700R
No fast cars though
Banned
Join Date: Apr 2008
Location: Die Wundergroin Schlägt Wieder Zu!
Posts: 2,484
Damn, I was wondering what the nature of the "injury" was. That really sucks to hear.
RIP
Custom Title
Join Date: Apr 2002
Location: Hades who?
Posts: 16,521
I heard about this yesterday, pretty sad and shitty thing to do with 2 kids and a wife he left behind.

At first I heard he hung himself, and thought maybe he was like the dude from INXS where he was maybe trying to do the ole erotic asphyxiation thing.
---
They've done studies you know.... 60% of the time, it works every time
Storm caught up to him. Coward.
---
1/19/09, the last day of Free America.
Pericles "Freedom is the sure possession of those alone who have the courage to defend it. "
"[T]he people alone have an incontestable, unalienable, and indefeasible right to institute government and to reform, alter, or totally change the same when their protection, safety, prosperity, and happiness require it." --Samuel Adams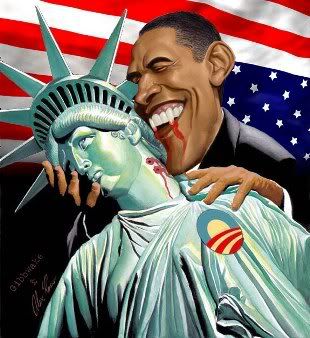 I mean really, if you are a stormchaser and want to do yourself in, why not walk out into a fucking tornado? At least it would be cool.
---
"I find that the harder I work, the more luck I seem to have." - Thomas Jefferson (1743-1826)

"There are four boxes to be used in defense of liberty: soap, ballot, jury, and ammo. Please use in that order." - Ed Howdershelt
I can't imagine being on a hit tv show and a week after successfully navigating the tiv into a tornado being so depressed that I off myself.
Time Served
Join Date: Oct 2004
Posts: 100
I know. That guy looked pretty damn ecstatic when they intercepted that tornado. I was all smiles wondering how bad ass of an experience that must be. I also agree with AL P on he way that guy decided to go out. I figure a storm chaser would walk into a tornado with a shit load of data probes and weather instruments on their back. I know I would.
Suicide is a permanent solution to a temporary problem...however, depression is a real disease and it changes a person. Most think they are weak, but imagine the despair when you feel that your only way out is to kill yourself. You know the man loved his children. Imagine what it would take for you to abandon your children...depression obviously caused him to reach that point. I bet he was bipolar. Very high suicide rate with that disease. Regardless, he is dead and his family is suffering. I hope the boys get the help they need to deal with this or they will be at a higher risk to suffer the same fate at some point.
Lifer
Join Date: Nov 2001
Location: Ellis County
Posts: 18,370
We had a suicide in our family 25 years ago, and the ripple effect has been enormous. He left behind a legacy of fucked up kids and now, a grand-child. It leaves a legacy of bad baggage, and a shit-load of guilty feelings.
---
CHL holder and Conservative...AKA "Domestic Terrorist"