Drive Angry 3D
---
New car movie with Nic Cage. Looks terrible, but maybe it will have enough car action to make it worth watching. +10 for the 69 Charger, -9.5 for ripping it off Death Proof with the paint and wheel combo. Hell, it might even be one of the exact cars, minus the Convoy Rubber Duck on the hood.
http://www.youtube.com/watch?v=O2-hiHUh4UQ
OH HELLS YEAH! I saw a flying Mark VII!!!!!!!!!!!!!!!!!!!!!!!!!!!!!
Hes such a bad actor.
---
1987 Nissan pick up-wrecked
1984 Ponitiac grand am-sold
1988 Buick lasabre-sold
1987 Nissan 300zx-sold intake/exhaust
2001 Yamaha r6-sold slip on
2004 Yamaha r1-sold full exhaust
1991 Nissan 240sx-torn down,almost built up.
1994 toyota celica-blown up. exhaust
2005 Honda accord-daily.
Quote:
OH HELLS YEAH! I saw a flying Mark VII!!!!!!!!!!!!!!!!!!!!!!!!!!!!!
LOL! This seriously looks like one of the worst movies he has ever made, and that is saying a lot. Don't get me wrong, I personally love bad Nic Cage movies. They're so unapologetic that they become entertaining, like an episode of MST3K without Joel, Tom Servo, and Crow.
I want to like Nic Cage movies. I LOVE Rasing Arizona! There are other good movies he has done but Con Air blew so hard that I pretty much gave up on him.
Still, you have to admit, a flying Mark VII is KICK ASS!
---
Duke Boy'n a Mark'd up Linc Basket, proper ingredients for the makings of a stellar car movie.
Quote:
OH HELLS YEAH! I saw a flying Mark VII!!!!!!!!!!!!!!!!!!!!!!!!!!!!!
goes out to check my driveway....................... nope not one of mine!
---
Watch out for the light at the end of the tunnel…..it's a muzzle flash!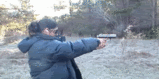 My favorite part of the trailer is the Chevelle on the dirt road with the tires squealing. That is one of the trademarks of a terrible movie.
---
"I find that the harder I work, the more luck I seem to have." - Thomas Jefferson (1743-1826)

"There are four boxes to be used in defense of liberty: soap, ballot, jury, and ammo. Please use in that order." - Ed Howdershelt