Went to see trans siberian orchestra tonight
---
It was a hell of a concert with fireworks, lazer lights, on stage flames, and elevating stages. With the exception of some slow songs in the middle of the concert the music was jamming. They were fiddling around on stage freestyling with the guitars and some stevie ray vaughn broke out, followed by a short section of led zeppelins kashmir. Totally unexpected, but awesome. Great show.
Time Served
Join Date: Jan 2007
Location: El Paso, Pure nice desert
Posts: 171
i went last year and it was killer
Time Served
Join Date: Nov 2004
Location: Carrollton, TX
Posts: 450
I wanted to go so bad, but couldn't. Hopefully the hubby and I will make it next year.
---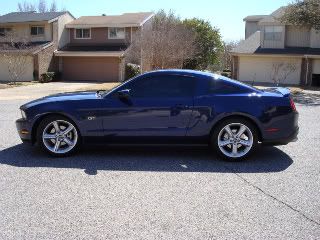 2010 Kona Blue
Quote:
was that thier last show in town?
Yep, they had 2 shows yesterday in houston, 2 today in dallas, and 2 tomorrow in austin. They played for almost 3 hours. I imagine that they will be worn out by the end of tomorrow. They put on a high energy show.
I went to the 3pm show and it was awesome. Al and Angus were on point and never missed a note, killer guitar playing. It was one awsome light, laser show. The female singers are fine as hell and that little mexican girl Steena Hernandez
Looking forward to going again next year.
I was 4 rows back off of the stage left side right along the front edge of the stage. Hell of a show, just like last year.
---
Awesome show if you have never been, i will not miss another!