Gotham
---
anyone heard any of these rumours on the new Batman Movie?
it makes me wonder
http://www.screenindia.com/news/Eddi...-movie/400082/
Hollywood actors Eddie Murphy and Shia LaBeouf are the new faces in the upcoming movie of the Batman comic series.
The next 'Batman' flick which is tentatively titled 'Gotham' will have Murphy playing the role of 'The Riddler' while LaBeouf will play the caped crusader's sidekick Robin.
Actress Rachel Weisz of 'The Mummy' fame will reportedly play 'Catwoman' as Christian Bale returns as Bruce Wayne along with Michael Caine to play his assistant Alfred, 'The Sun' reported.
After the success of the earlier film 'The Dark Knight' director Christopher Nolan has been roped in again for the next movie which is slated for a 2010 release.
"Chris wasn't sure if he wanted to do another movie but as soon as he decided to, he got the wheels in motion.
Eddie's a fantastic addition. Everyone's excited to see what he does as the Riddler," a source told the newspaper.
---
94 Triple black GT auto w/shift kit, 3:55 gears and pulleys
Trolls Needed
i heard on the radio yesterday that eddie has not been approached for the role. his agent or whatever also said there is no movie in the works at this time either
---

03 cobra
450/443--2.93 upper, JLT CAI, o/r x, dumped flows, SRA w/3.73s
94 Z71-dd
Fear the lawn gnome
Join Date: Jul 2001
Location: if you want it blown up let me have it.
Posts: 4,535
I have never been a fan of them when they start adding the sidekicks and shit in.

But the older ones just got crappy. Maybe this time will be different.
---
What you might call solitude is something i look forward to.
Eddie would be a terrible choice for the Riddler. They need to use someone like Johnny Depp bc I know he was crazy like the Riddler in Charlie and the Chocolate Factory. And LeBouf as Robin....O God please dont let them fuck up this bad. And Catwoman as that chick may or may not work, I was thinkin more Angelina Jolie or something. The first two Batman's were so badass I just really dont want them to fuck up such a good thing
---
WRECK 'EM TECH!!!!!
1991 Ford Mustang GT
-Built & Sprayed 306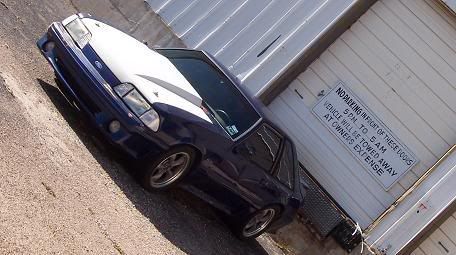 sounds like a clusterfuck to me, hope it doesnt happen. i REALLY dont think we need a robin in the picture and shia go go like a dick.
I dont think they should mess it up by bring in a robin character so soon. I would have liked to see Depp as riddler then murphy.
On a downward spiral
Join Date: May 2005
Location: in the land of the crazy and the wicked; a place far far away from reality; in a distant galaxy with demonic beings, a place only known as: crooked I
Posts: 5,332
christopher nolan and christian bale have stated numerous of times that if the studios wanted to include Robin that they would not join in the movie.


that rumor was taken out of the Sun. none of it has been confirmed, its all just speculation.
---
Quote:
Originally Posted by Geof
Hopefully this storm will blow idrivea4banger's sig the fuck away.
Quote:
Originally Posted by Mustangman_2000
Someone who is able, needs to put the cock block on his ridiculous sig.
Quote:
Originally Posted by Cooter
and your sig causes distress in 74% of board members and 98% of migratory birds
Quote:
Originally Posted by BOOSTED32V
No, your sig sucks like a whitegirl trying to get a promotion
Quote:
Originally Posted by Da Prez
my excuse is i dont give a fuck...
I sure as hell hope that they do not rush this film for profit! Begins and Dark Knight were a GREAT restart for the series, i hope it stays that way, jumping in to fast not good IMO
I fucking hate that lebouef kid



Worst excuse for an actor in hollywood
I love Eddie Murphy but i dunno about him playing the riddler
---
Looking for ANY A&P openings in the DFW area!