Thanks! I'll be at Best Buy getting my copy today.
There's 3 badass cds coming out today.

Dream Theater - Systematic Chaos

Pelican - City of Echos

Neurosis - Given to the Rising
I'm not really feeling this one yet. Then again, Octavarium took a little bit for me to really like and that has become one of my favorite DT releases. I'm at work as well, so I'm being distracted constantly and haven't been able to crank the shit out of it. I'll rock it on my way home.
nice, i'll have to get it
---
'93 hatch
'91 ls1 coupe
'86 yamaha razz - pink, with nitrous
'78 puch maxi-luxe
I pre ordered it like 3 months ago and still don't have it! "The Dark Eternal Night" is a great song. If the rest of the tracks are half as good, should be a great record.
---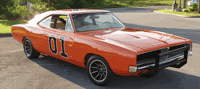 Still haven't listened to it. I spent yesterday evening listening to the new Neurosis. Dream Theater is still riding around in my car though, so I'll pop it in eventually.
I'm still not very big on this new Dream Theater. In fact, I'm going to go out on a limb here and say it's their worst album ever recorded. There's too much political bullshit in it for me. Did Jeff Tate recently join the band or something? The Bush bashing bus left town a couple of years ago; it's tiresome, and quite generic, now. And just what in the FUCK is up with the bullshit rapped verses in "The Dark Eternal Night"?!?!?! The only thing that makes me not skip that song is the fact that I can fast forward to that mega heavy breakdown. "Constant Motion" reminds me too much of circa 1986 Metallica.

While I'll always consider Dream Theater one of the greatest technical rock bands to ever grace the stage, they also have a tendency to write good songs as well. This just isn't the case this time around. This is what I consider a great book ender album, where the opening and last couple of songs are really good, but the middle is just plain, in my eyes, boring. Songs 1, 2, 7, and 8 are keepers, the rest are just filler.