Kimber Custom CDP II pics
---
This if for DOHCTR...
Take a look at this slide to frame fit. Yes, the ejector could fit a little better, but it doesn't affect accuracy.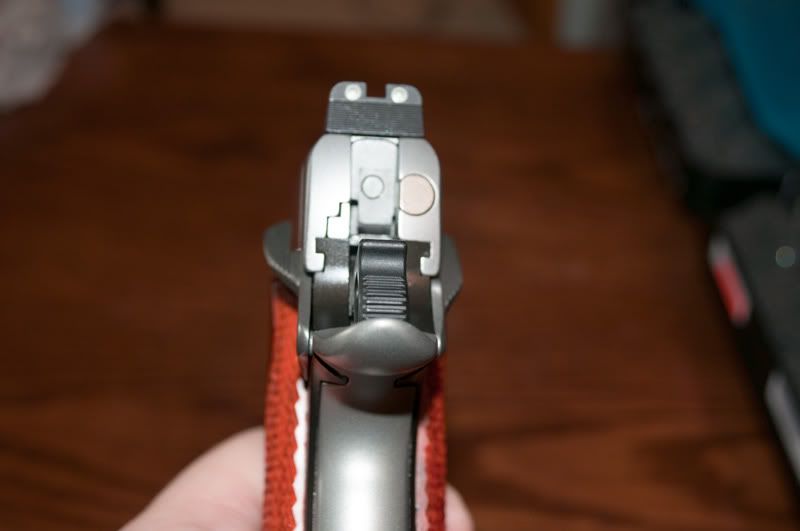 How about the markings that look like a Mexican migrant worker scribbled them?
And the machine marks...
No frame imperfections with this one.
The only thing I'm a little upset about is the frame finish. You can see in the pic above that the finish is rubbing off the rail.
All in all, I'm happy with the gun. It shoots great, seems to have less recoil than my Glock 26, and makes a big hole.
---
---
Last edited by HOOCBB; 08-29-2010 at

10:50 PM

.
Time Served
Join Date: Sep 2004
Location: Dallas, TX
Posts: 544
45 ACP is a low recoil round compared to 40, and it's better than 9mm in the compacts even. 45s have a bad rap just like fiscal conservatives. Neither is justified, but there are lots of under educated people that like things that way.

If there is one legitimate complaint against the 1911 it is the barrel link and rocking motion it creates with the barrel. Sadly though there are probably billions of rounds fired successfully and accurately to debate that argument with as well.
Haha, love the response thread. Good looking gun man, but I will soon post some response photos with my Colt!