Lifer
Join Date: Nov 2003
Location: Bagram Air Base, Afg
Posts: 2,094
AR15 build tips
---
Let me start with, I can not claim this as my own. I learned these tips from Chris (Bronco71) but thought I could pass them along.
The rear take down pivot pin can be a hassle sometimes when changing stocks or putting together. Here is a nice little tip. Use a #4-40 course tap, cut 3-4 coils off the spring, use a 4-40 set screw to seal it off. Nice and easy and pretty cheap. The tap cost me $8.40 and the set screws were $6.40 for 100 (only way I could find them. I used Fastenal for both.
Before: In the event you have never taken one apart the hole we are talking about is the tiny one on the right side of the rear of the lower receiver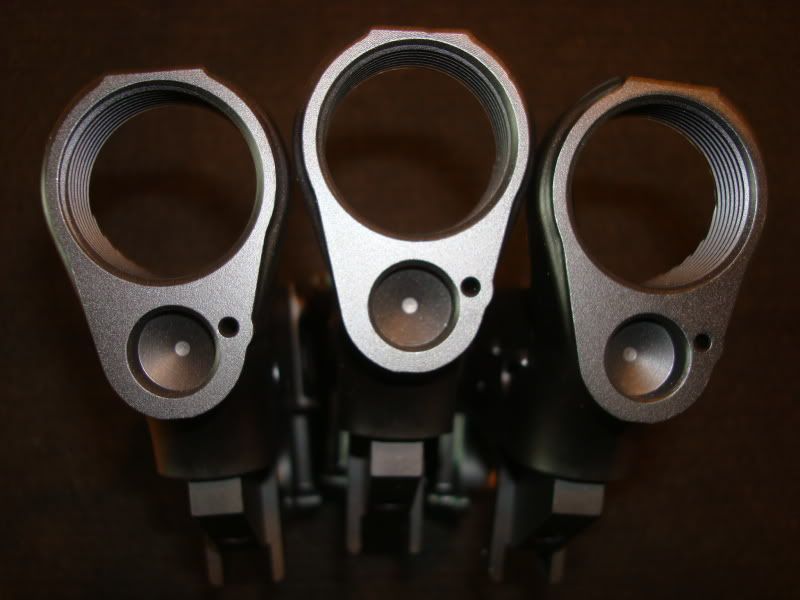 Put some grease on the tap to catch the shavings.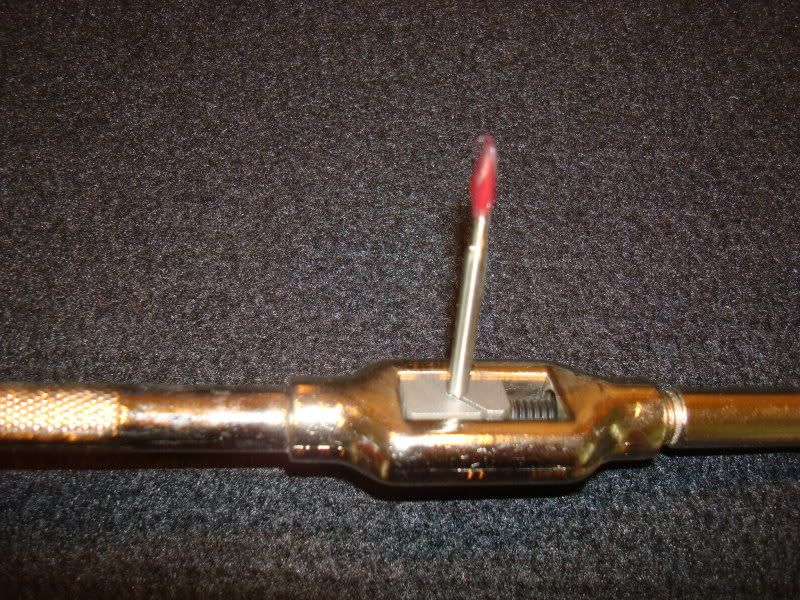 Tap the receiver, straight and slow. I used WD40 with the tube to blow the shavings back out that the grease did not pick up.
Lube up and insert rear pivot pin, insert detent pin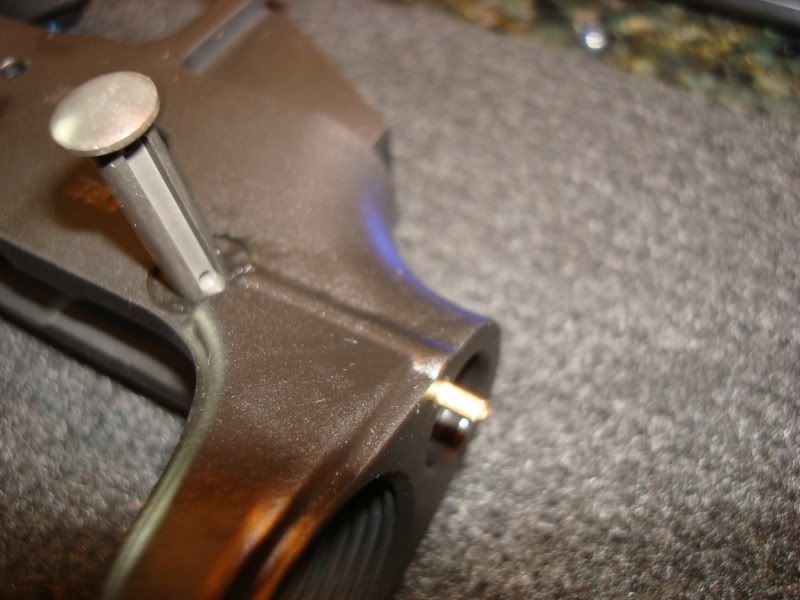 Insert spring after cutting 3-4 coils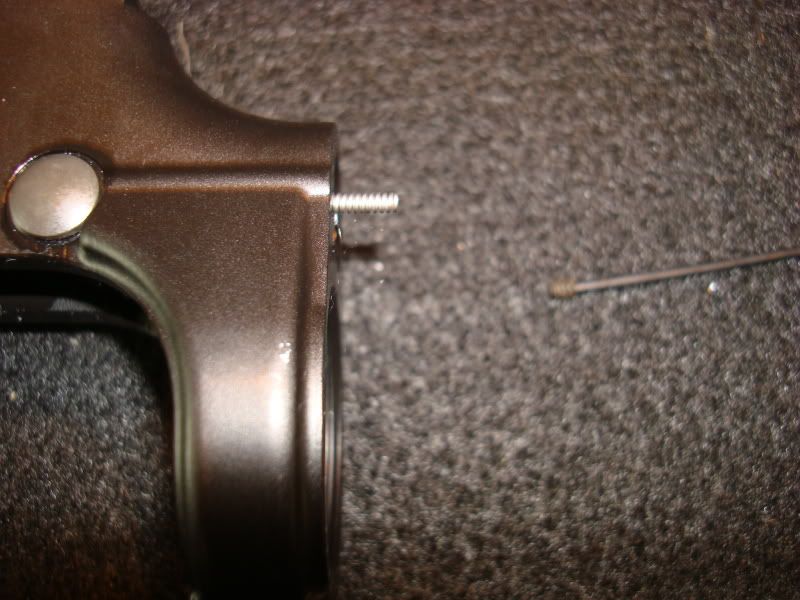 Thread the set screw in flush with the receiver and you are done.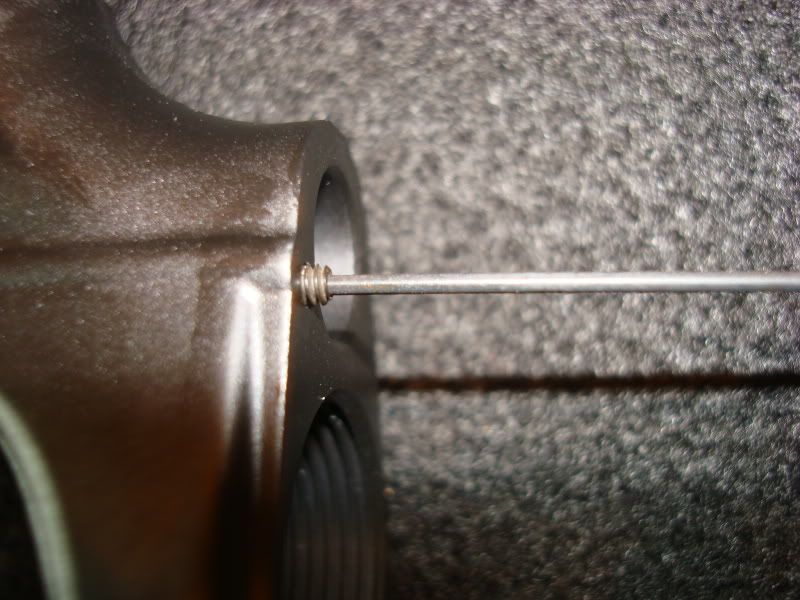 No need to use Loc-Tite once the stock goes on there is no way it will back out.
All finished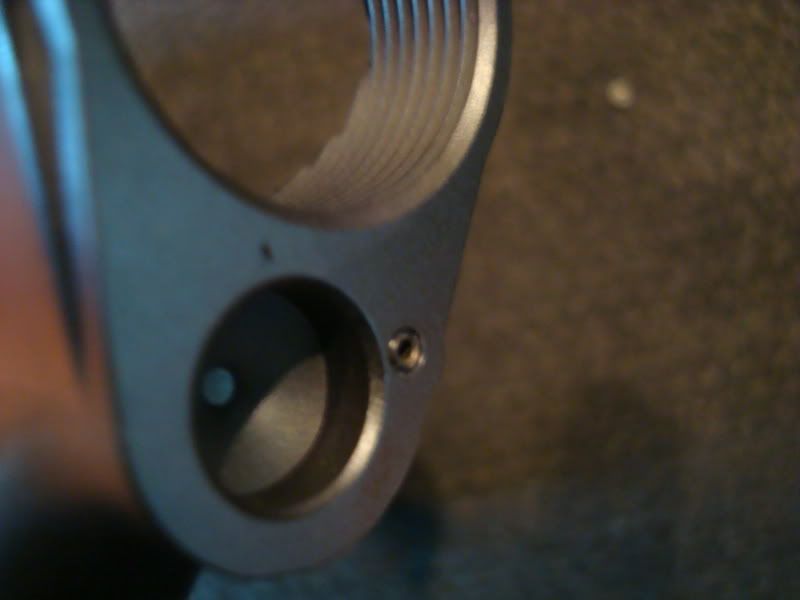 Lifer
Join Date: Nov 2003
Location: Bagram Air Base, Afg
Posts: 2,094
Here is another one. Installing the front pivot pin is the biggest pain in the ass when assembling the lower. It never fails to fire off the detent and spring causing the detent to get lost. It is a juggle that you really need three hands for. Insert tip.
There is actually a tool that is sold for $10-15 but you may find my way a little cheaper.
I went to Fastenal and bought a ¼" x 1 ¾" clevis pin. It only came in a pack of 5 but for $2.40 my cost per is less than $.50 and I didn't have to wait on it to show up in the mail.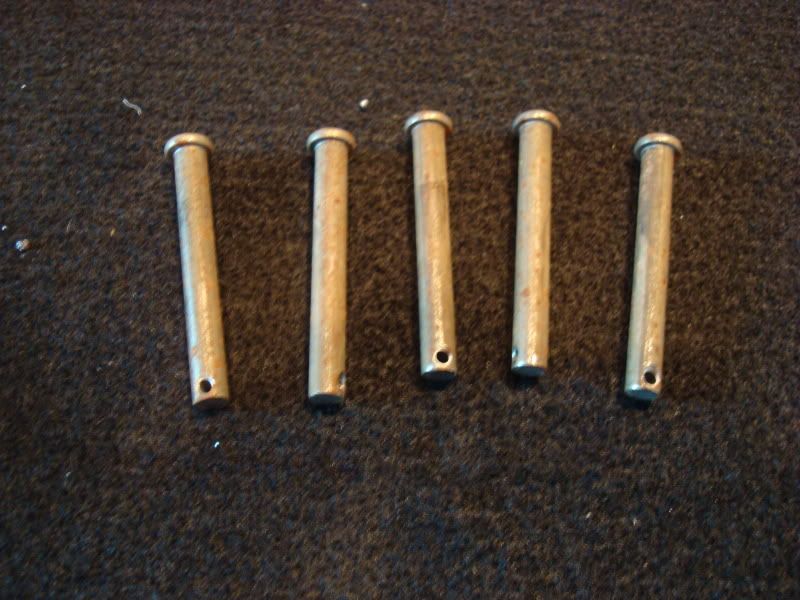 Insert spring then slide the clevis pin in from the left to right. Push the spring down and slide the clevis over it. Rotate clevis and insert brass detent.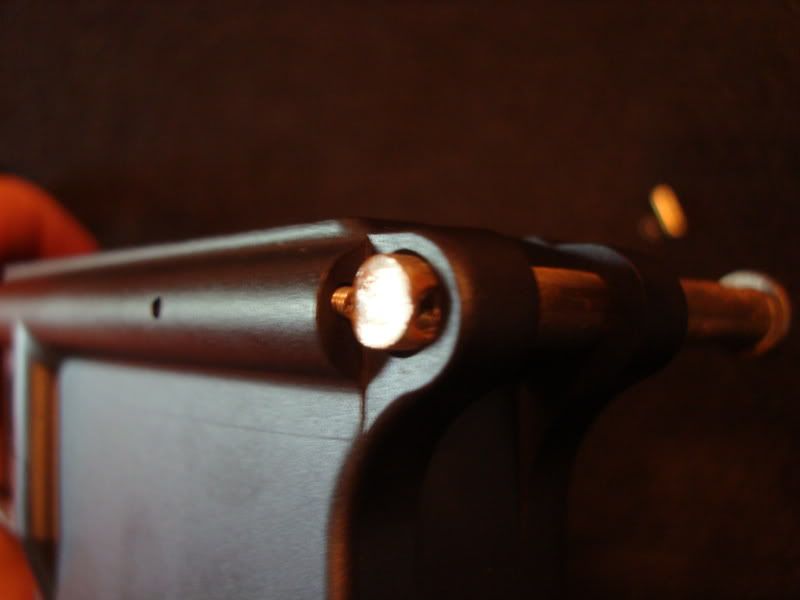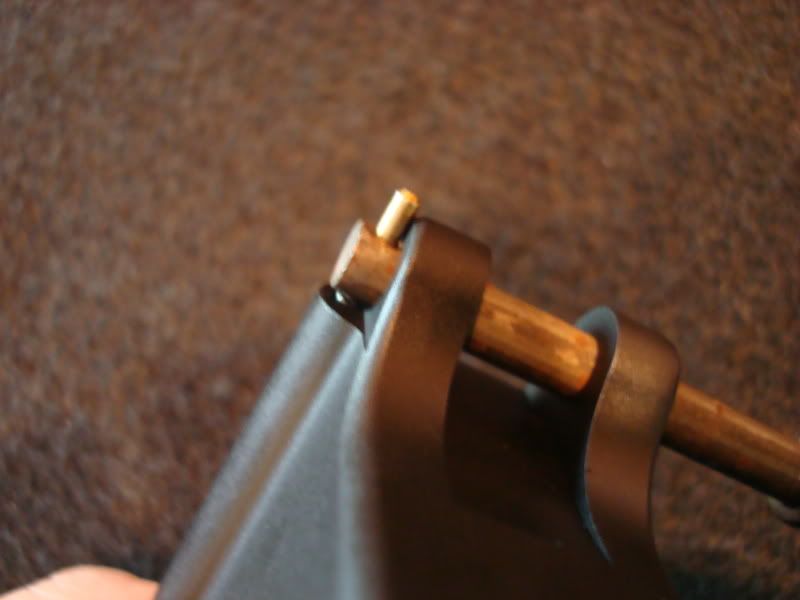 Push detent down with a small awl or allen wrench until the clevis can be turned 90*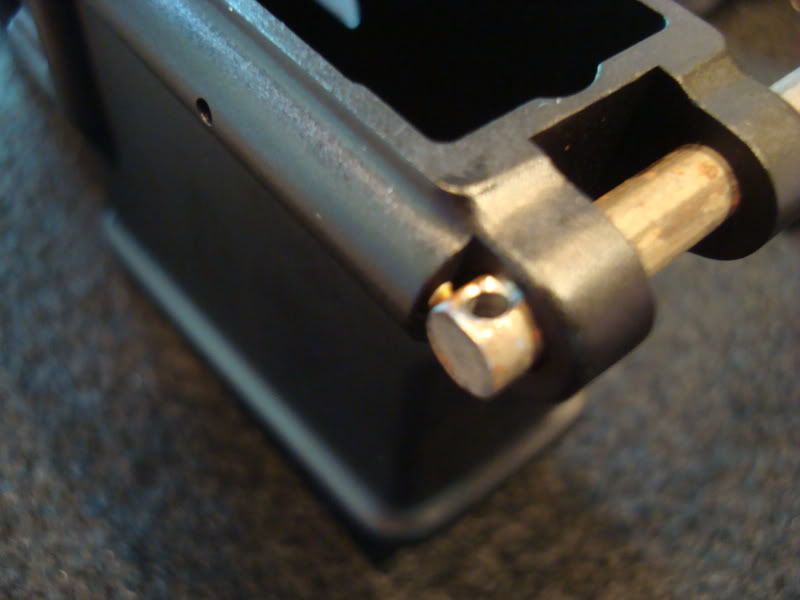 Clean then lube new front detent pin
Use new detent pin to push the clevis pin out the other side. Make sure to line up the receiving groove. Push the pivot pin against the receiver as you are sliding it into the pivot holes.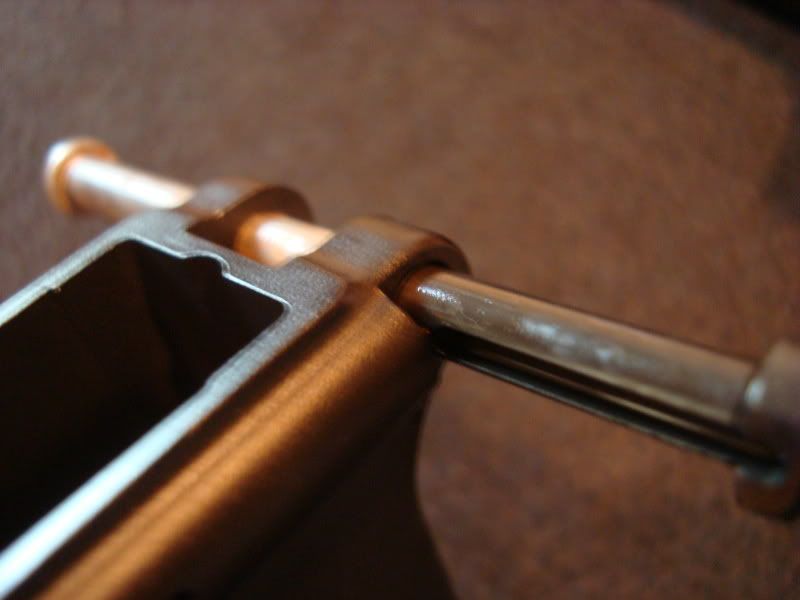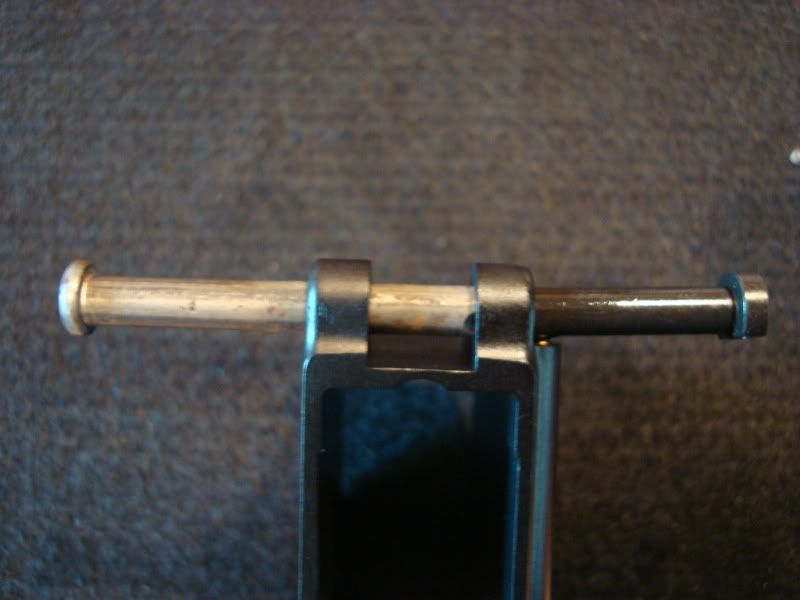 ALL DONE…..took me less than a minute to install front pivot pin and no lost parts.
Man, give this guy just a little knowledge and incentive and he runs for the endzone!

Good going Keith!
Prediction:
---
Keith, your post gets copy/pasted all over the net, for quite some time.


Nice job man!



David