got a new pea shooter
---
and a pic of all my handguns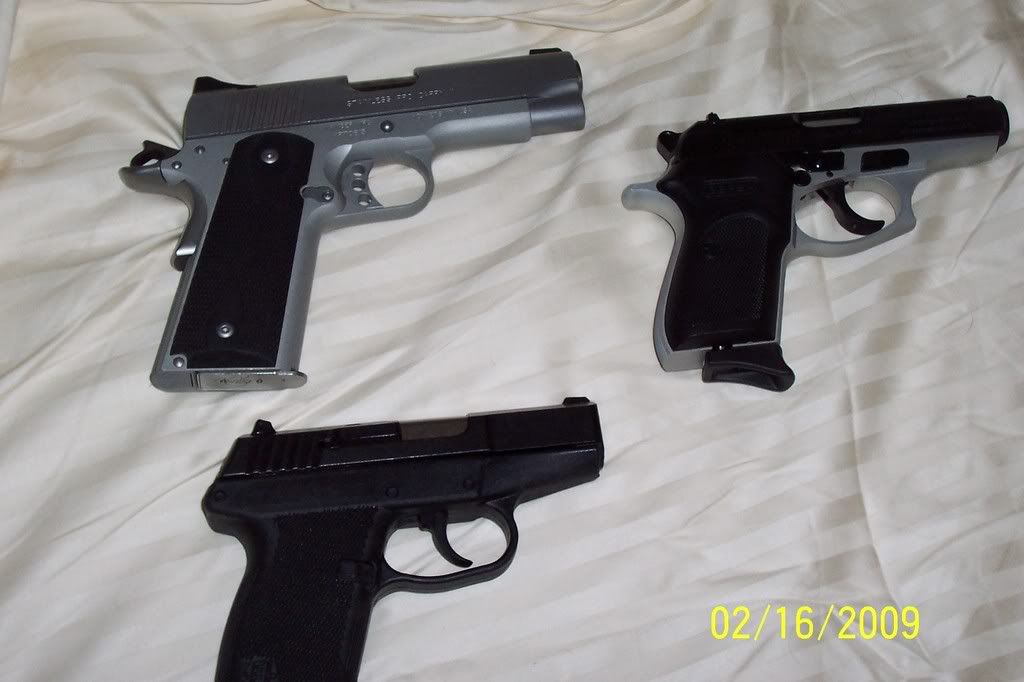 ---

03 cobra
450/443--2.93 upper, JLT CAI, o/r x, dumped flows, SRA w/3.73s
94 Z71-dd
I'm very impressed with my LCP
Have you shot it yet?
---
[email protected]
on some 275 60's!
http://media.putfile.com/Neely-tulsa-final-round001
no not yet. hopefully this weekend.

its a kel tec p11 for those that cant tell. i know the pic isnt the best
---

03 cobra
450/443--2.93 upper, JLT CAI, o/r x, dumped flows, SRA w/3.73s
94 Z71-dd
Quote:
Did you get it from a guy on the board?
no i got it new from cabellas. the used prices i found were only like 50-80 bucks cheaper so i just bought it new.
---

03 cobra
450/443--2.93 upper, JLT CAI, o/r x, dumped flows, SRA w/3.73s
94 Z71-dd