Cen-Tex Challenge 2-10-06 @ TAD
---
Time Served
Join Date: Jun 2004
Location: Temple
Posts: 463
i'm not a member of that, is there any additional info? Also, why does it say 2-10-06, is it supposed to be 07?
---
95' drop top, lowered, systemax heads, bbk exhaust, msd 6al, 65mm tb, pullies, cobra intake, 3.73's and more to come. 14.6 @ 96mph before 3550 and intake swap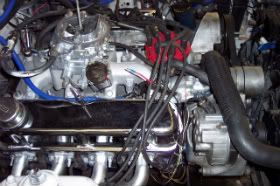 96' bird 6spd 14.3 @ 98mph - sold
89 carbed coupe rollin the streets
Sorry about that. I shouldn't have posted a link. It is 2-10-07..

Temple Academy Dragway is going to be hosting a new format event for "Sanctioned Street Racing"

The CenTex Challenge would not be a heads-up or true dial-in bracket race. Instead, before each round begins the pairs of racers would be able to negotiate the terms of their race. The negotiable terms would include vehicle modifications (e.g., nitrous vs. naturally aspirated), front- or back-wheel stage, the move, and a specified head start. To accommodate a head start, the cars would be marked with "dial-in" numbers having the negotiated time differential. However, the "dial-in" numbers would have no relationship to the cars' actual elapsed times so that there will be no problems with breaking-out.
This will be run on a Pro-Tree.

The negotiated, double-elimination race format would add an element of strategy and give all racers a realistic opportunity to win.