anyone play premier/champions league fantasy?? (soccer)
---
if so, i'm curious as to who you have on your squad.

My premier league squad is:
5-3-2 formation
Drogba - Berbatov
Nani - Yaya Toure - Nasri
Sagna - Kolo Toure - Bassong - Carragher - King
and Petr Cech as Goalkeep.

Champions League:
5-4-1 formation
Messi
Iniesta - Essien - Ronaldo - Bastos
Lucio - Carvalho - Puyol - Bassong - Castellini
and Petr Chec as Goalkeep.

Both of my squads seem to be doing fairly well so far this season.
How do you score a sport where there are no scores?
---
Last edited by mstng86; 10-21-2010 at

01:15 PM

.
Soccer cured my insomnia. True story.
---
-Herb-
03 Torch Red Mach 1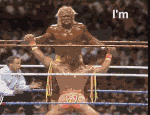 Public Melt Down
Join Date: Apr 2009
Posts: 1,044
So if it's based on individual player points, by the end of the season the winner will walk away owing money.
---
Quote:
I think his point is that the fish got low balled, fucked in the catfish asshole and you paid half price. The worst part was the fish explaining to his fish friends why his asshole smelled like redneck.