DFWMUSTANGS.NET
Join Date: Jun 2009
Location: Mesquite
Posts: 2,079
Champ Bailey denied a contract extension
---
Until the end of the season.
http://www.nfl.com/news/story/09000d...-contract-tact
The Broncos have ceased contract negotiations with Champ Bailey, The Denver Post reported Thursday, increasing the likelihood that the nine-time Pro Bowl cornerback is playing his final season with the team.
"I am disappointed because I want to be here," Bailey said. "We know that, they know that. What's the issue here, really?"
Bailey, 32, is in the final year of a seven-year contract. He said his agent, Jack Reale, and the Broncos were close to finalizing a four-year extension that Bailey didn't really like, but he said he was willing to accept it to stay in Denver.
Then the Broncos suddenly broke off talks Tuesday, according to Reale.
"We were scheduled for a discussion on the contract offer they had recently e-mailed me," Reale said. "Before we had a chance for discussion, I received a call saying they wanted to put it off and wait until the end of the season. That is certainly their option, and while not pleased, since no player likes playing in the last year of his contract, we respect their right to pursue that approach.
"Champ will do what he always does. Play hard, give 100 percent, keep quiet and lead this team."
Broncos coach Josh McDaniels declined to comment on Bailey's contract situation.
Son of a bitch. Champ has another 5 solid years in him and the Broncos need all the leadership they can get on the field.
---
1/19/09, the last day of Free America.
Pericles "Freedom is the sure possession of those alone who have the courage to defend it. "
"[T]he people alone have an incontestable, unalienable, and indefeasible right to institute government and to reform, alter, or totally change the same when their protection, safety, prosperity, and happiness require it." --Samuel Adams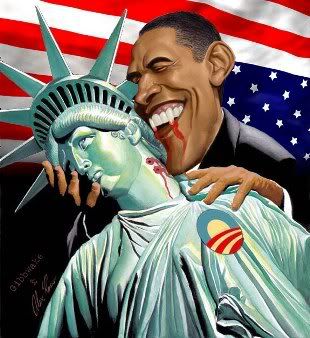 Quote:
IDAjeff must be pissed right now
Very... Champ Bailey is currently my favorite player in the league.... Guy is a true champ and if he does leave Denver I hope for the best cause I would really like to see the guy get a ring.
"Champ will do what he always does. Play hard, give 100 percent, keep quiet and lead this team."
He's going to earn that contract!!!! If not then I hope he goes to a Super Bowl contending team.... Saints maybe?
I can always dream.
I'm so fucking enraged with this.... I mean the guy has got class unlike a lot of players in the NFL Darrel Revis for example. McDaniels is slowly destroying the Broncos organization in my opinion. I hope they let him finish out his career in blue and orage, seriously.
LOL at the comments on NFL.com!!!!! No one agrees with what the Broncos are doing....
"I can't f*cking believe this is happening. I've tried giving the benefit of the doubt over and over again, but it seems like McDaniels and the rest of our front staff are intentionally trying to destroy this team. Firs they trade away Scheffler along with arguably the best receiver in the league in Marshall, for no other reason than them not brown-nosing McD all day. I can at least let those moves slide since our passing game is brilliant right now, but what frustrates me is they then trade away a great RB in Peyton Hillis, and for what? Brady Quinn -- a third-string QB who has absolutely no future with this team? Oh well, at least our rushing attack has been doing so good this season. Oh wait, you mean we're ranked dead last? Well I guess that sure came back to bite us right on the a$$. I can only imagine what star we'll get rid of next year. DJ Williams? Dumervil? Clady? Is anybody safe? Even if they are safe, does anyone even want to stay on a team that's being led by an immature, brain-dead, moron of a coach and a front office that has zero respect for their players? I love my Broncos and it's killing me to see the direction we're being taken. It's like we're just the barren wasteland for over-the-hill ex-Patriots that gets rid of all their best players. And I'm sorry for venting, but what I'm basically trying to say is, for the love of God, PAY THE MAN!! His mere presence is enough to take our D to a whole other level. We'll crumble without Champ on the field. I'll be so p*ssed if we let a talent like him go."
This guy took the words right out of my mouth.
---
New Orleans Saints 16-3 Super Bowl Champions 2010!!!!
Super Bowl 2011 preview
(6-3-0) New Orleans Saints......................(3-6-0) Denver Broncos
Dallas Cowboys fucking suck
---
Last edited by IDAjeff; 10-08-2010 at

10:53 AM

.