Still a Hall-of-Famer in My Book...
---
CINCINNATI -- Pete Rose stood on first base and tipped his cap to the screaming crowd -- a little bit like 25 years ago.
The banished hits king made a rare on-field appearance Saturday while the Cincinnati Reds commemorated the 25th anniversary of his record-setting hit No. 4,192 at Cinergy Field.
Wearing a No. 14 Rose jersey, he was driven onto the field at Great American Ball Park, walked over to first base and stomped on it with his booted right foot while a less-than-capacity crowd stood and cheered. Rose broke Ty Cobb's hits record with his single off San Diego's Eric Show on Sept. 11, 1985.
The 69-year-old Rose was greeted at first base by former teammates Tony Perez and Cesar Geronimo, along with a few other former Reds players. Owner Bob Castellini gave him a trophy commemorating the anniversary.
Rose didn't do interviews or speak directly to the crowd. Highlights of his pursuit of the historic hit, along with his recollections of it, were shown on the videoboard.
Fans chanted "Hall of Fame" before he left on the cart.
Rose finished his career with 4,256 hits. He agreed to a lifetime ban in 1989 for gambling on baseball. After denying for more than 14 years that he ever bet on baseball, Rose acknowledged in a 2004 autobiography that he bet on Reds games.
It was his first appearance on the field at Great American Ball Park since it opened in 2003, next to where Cinergy Field stood. A rose garden outside the ballpark commemorates the spot where his record hit landed.
Rose's lifetime ban prohibits him from doing anything more than a regular fan. He occasionally attends games in his hometown, sitting in the seats. He's barred from the Hall of Fame because of his ban.
Major League Baseball gave permission for Rose to go on the field for the 25th anniversary commemoration before a game against the Pittsburgh Pirates.
Rose also was allowed to go onto the field in Atlanta before a World Series game in 1999 so he could be honored as part of baseball's All-Century team. During that ceremony, reporter Jim Gray asked him about his gambling.
http://sports.espn.go.com/mlb/news/story?id=5561237
One of the best to ever play the game, for sure.
---
He definitely deserves to be in the HOF.
---
'92 Emerald Green Mustang LX Hatch 5.0
I can imagine the day I take my grandson to the hall of fame and I'm showing him all the greats; the home run king, all time RBI guy, Ted Williams .400 season, etc. Then he says, "hey grandpaw, where is the guy who had more hits than anybody ever"?
The ban is bullshit. What they guy did on the field was almost untouchable (and clearly hasn't been touched yet).
---
1/19/09, the last day of Free America.
Pericles "Freedom is the sure possession of those alone who have the courage to defend it. "
"[T]he people alone have an incontestable, unalienable, and indefeasible right to institute government and to reform, alter, or totally change the same when their protection, safety, prosperity, and happiness require it." --Samuel Adams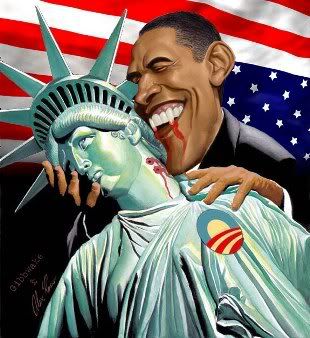 they'll let him in after he's dead
---
Quote:
they'll let him in after he's dead
"Remember, kid: there's heroes and there's legends. Heroes get remembered, but legends never die. Follow your heart, kid, and you'll never go wrong."