Avery Johnson to coach the NJ Nets
---
Heard that this afternoon on ESPN. Wonder what Devin will think about playing for the Little General again. AJ will definitely have NJ hustling next year. I say they improve to 25 wins minimum. Of course, it will help having Devin for the whole year. He was for a good portion of the first part of the season.
Registered User
Join Date: Sep 2009
Location: The Colony
Posts: 1,024
Good for him... I was hoping he would wind up in CLE. It would have made sense - same system. Oh well, at least the cavs can make the mistake of hiring a college coach.
Time Served
Join Date: Jan 2007
Posts: 723
Good for him. NJ has a lot of money to pick up some nice free agents so this is a good deal for the little general.
---
Quote:
Originally Posted by Sean88gt
Meh...I dunno why she likes it. It's like she put it on a pedestal because it is the gravy of life.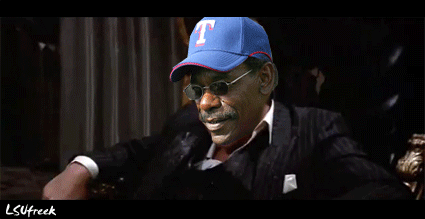 dead
Join Date: Sep 2002
Posts: 14,611
he's just gonna go ruin devin harris again.

NJ is no longer a candidate for lebron.
Yeah I think Avery can make Cavs win the big game....N.J should make the playoffs this next season!!