Kurt Warner Retires
---
Right now on ESPN. He was always a class act and I wouldn't be surprised if he went into the GM/Pres. of Operations role.
---
Time Served
Join Date: Nov 2009
Location: Mesquite
Posts: 213
Bout Dam time... Hes done it all, now time to hang up the cleats
---
96 COBRA
Time Served
Join Date: Aug 2007
Location: DFW
Posts: 485
So will Matt fill his shoes or will Donovan or Vick come over to play?
---
2004 Dodge Ram SRT10 RC
2005 Big Dog Chopper 117ci
Quote:
what a story this guy was, from working at a grocery store, to superbowl MVP...

HOF??? I think it is close.
Hmmm well let me put this spin on it. He has the same amount of super bowl wins as someone named favre. The three top superbowl performances as far as numbers goes. Has been to one more super bowl appearances than Favre. Has taken two down trodden organizations to the biggest game possible. We all know how terrible the Rams were before him, and the Cardinals were a disgrace before he showed up. I say he is a shoe in. And I think he had two league MVP's. The only possible block is that he didn't play for a big time organization. I dunno, I still feel like there are biases based on the teams the players played for.
---
Last edited by mstng86; 01-29-2010 at

06:51 PM

.
Quote:
HOF??? I think it is close.
Are you kidding? The guy did it all AND he has a good reputation for the things he does off the field. I can't figure why he wouldn't be a shoe-in-
First ballot. Warner is a class act, unless he unretires...
---
1/19/09, the last day of Free America.
Pericles "Freedom is the sure possession of those alone who have the courage to defend it. "
"[T]he people alone have an incontestable, unalienable, and indefeasible right to institute government and to reform, alter, or totally change the same when their protection, safety, prosperity, and happiness require it." --Samuel Adams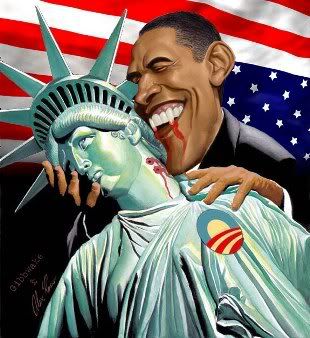 Warner is a great guy with a great story. HOF is in his future no doubt. Congrats to him and his great career.
---
CANADIANS = DOUCHERS
Quote:
I understand the accomplishments, but he just doesn't have that "sexy" of a name. To me at least. Does he deserve it? most likely. I remember this debate a few years ago and he was on the fence. Maybe the Super Bowl with the Cardinals is what puts him over the top.

It wasn't like it was just him with the Rams, so give that argument up. I think a lot of QB's could have come in and did what he did.
Maybe, but twice? He completely did a 180 to two different franchises a decade apart. You are right on not being very sexy of a name. The other downfall is the big laps between him being an MVP with the Rams, and him taking the Cardinals to the Super Bowl. Kind of a big gap there in his career. Dark years for him.
So if Warner makes it in the HoF, will they put a bust of "short hair" wife next to him? I thought they were a team.