Leach to Auburn?
---
Think he's really interested or just trying to get Tech to pony up some cash? Lubbock is the perfect place for his quirky style - he should stay there.
If he leaves I'll cry
---
WRECK 'EM TECH!!!!!
1991 Ford Mustang GT
-Built & Sprayed 306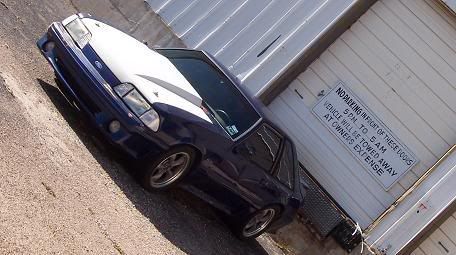 Lifer
Join Date: Dec 2002
Location: Next Door
Posts: 1,870
I think he is a better fit at Washington.
---
Quote:
Originally Posted by 99BRINGIT
I think he is a better fit at Washington.
I agree UW is better than Auburn for him, but Tech is the best fit. Imagine that - a pirate who belongs in the Panhandle Plains.
BELIEVE, IT'S TIME!!!!
Join Date: Mar 2001
Location: A little here, a little there . . .
Posts: 14,997
Which ever school is first to offer him his own Pirate Ship will win.
Unfortunatly, Lubbock doesn't have a big enough lake.
---
"The Pill": Helping control the Educated Population since 1960


Improve America's Education System: Have the High School Drop Outs Spayed and Neutered.


Stupid and Lazy breeds more Stupid and Lazy.


"Democracy is the worst form of government, except for all those other forms that have been tried from time to time." - Sir Winston Churchill


The DFWStangs Political Forum: Never underestimate the power of stupid people in large groups.
Time Served
Join Date: Mar 2003
Location: Plano
Posts: 761
I get so tired of this every year. I honestly think he is jacking up the price for Tech. I think he will stay in the end.