Time Served
Join Date: Aug 2004
Location: Baytown, TX home of HRP
Posts: 696
9s on motor!!
---
Right off the trailer with 70 lbs of balast total and 4* out for a nitrous tune. All motor!!!
1.44 sixty
6.30 1/8
110.5 mph 1/8
9.91 1/4
135.5 mph 1/4
Added 70 lbs more to set up for pinks to run 10.00, went a
[email protected]
mph on the 2nd pass for that!
Took the weight back out and only had 20 lbs ballast, added 4* timing back to the tune.
1.42 sixty foot
6.27 1/8 mile
110.4 mph 1/8
I had to lift because I was sucking up the center stripe. Lifted and coasted to a
[email protected]
mph!
Came right back around on a hot lap with less than 5 minutes of cool down.
1.44 sixty
6.33 1/8 mile
109.5 mph 1/8
[email protected]
mph
The engine was at 180* before that pass with minimal cool down, that said I can hot lap it in Pinks and be just fine!!!
cool

Pinks still sucks though, good luck dealing with the crowds and constant rule changing.
Nice ets !!!!

What size motor, how much does the car weigh and what's a ballast ? If you don't mind sharing....
---
**SKAGG NASTY** Just another 9 second street car.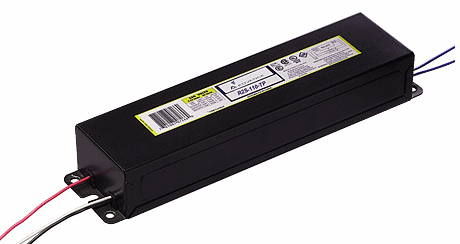 sorry i had to....
Im assuming it is something like this
the two black bricks in the center of the grill.....adds weight to help dial in ets im assuming......or for cornering depending on locations...
---
BIG ROOSTER RACING , we aint cluckin around !
RESIDENT ELECTRICIAN ...... AND WIRING GURU
Gotcha. I wasn't familiar with the term. My "ballasts" consist of 50lb increments of play sand from home depot, as needed.....lol.
---
**SKAGG NASTY** Just another 9 second street car.

Time Served
Join Date: Aug 2004
Location: Baytown, TX home of HRP
Posts: 696
Yeah, thats what I meant. I have a couple exercise bars weighing 20 lbs right in front of the tail lights. Then I have 120 lbs worth of free weights bolted into the rear seat bottom area.
As far as the motor, 434ci Dart block 4"x4.155"bore. AFR 225s, Supervic with dominator, FTI solid roller, built as essentially a half/half motor to be able to handle 300 worth of nitrous if I so choose. Right now its been
[email protected]
on a .073 jet. Thinking of changing the nitrous kit or something a bit newer and more efficient.
Here's some pics from last night...
Front struts on 2 clicks, rear shocks at 5 clicks.
congrats. that's quick in my book.
---
Quote:
it was not a problem to bring money to his house at 10pm.so why is it a problem to call and bitch.it wasnt a problem when we were all sitting around smoking pot together.yes i said it we all were smoking pot together.what now stupid.
Time Served
Join Date: Aug 2004
Location: Baytown, TX home of HRP
Posts: 696
It looks like the weather for Pinks is going to be just as good if not better than Friday. Saying we're getting another cool front in to reinforce what we already have. Temp high of like 80 and low of 60 for Friday 10/15!