Time Served
Join Date: Dec 2007
Location: Moore
Posts: 222
---
Ok guys its about that time again this year. This is our 3rd annual MODS VS. RODS SHOOTOUT OCT. 23 @ Tulsa Raceway Park. We are trying to get this bigger and better each year. We also hosted a car show during the race which turned out great. The field has grown each year and it would be awesome if we could get a bunch of you Texas guys to come up, that is if your not scared of some okies. The race will consist of 2-3 qualifying passes and then everyone getting paired up. Followed by single eliminations until one car is left standing. This is kind of the rundown, still waiting to get the exact times and everything but just so you have an idea.
8-11:00 Check In
9:30-11:30 Qualifying 2-3 passes
11:30-12:30 Lunch/Pairing up of Cars/Beginning of Car Show
11:00-3:00 Car show
12:30-? Quick 8 and "Mods/Rods Run What Ya Brung" eliminations
2:00-4:00 Gamblers Dial In and TNT
3:30 or 4:00 Trophies and Cash payouts?
Here are a few pics from the race and car show last year. Hope some of you guys can make it.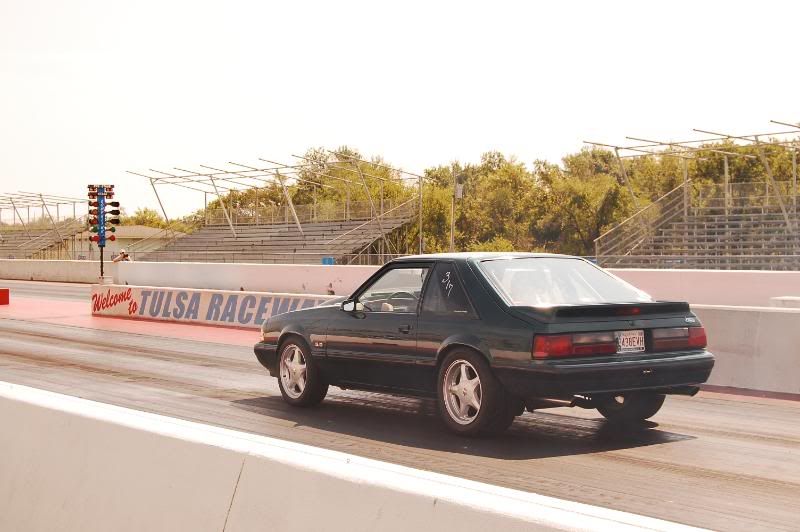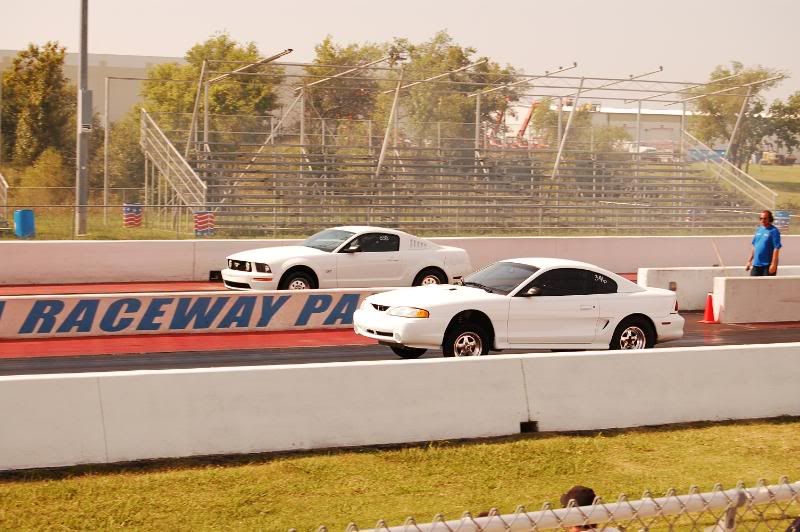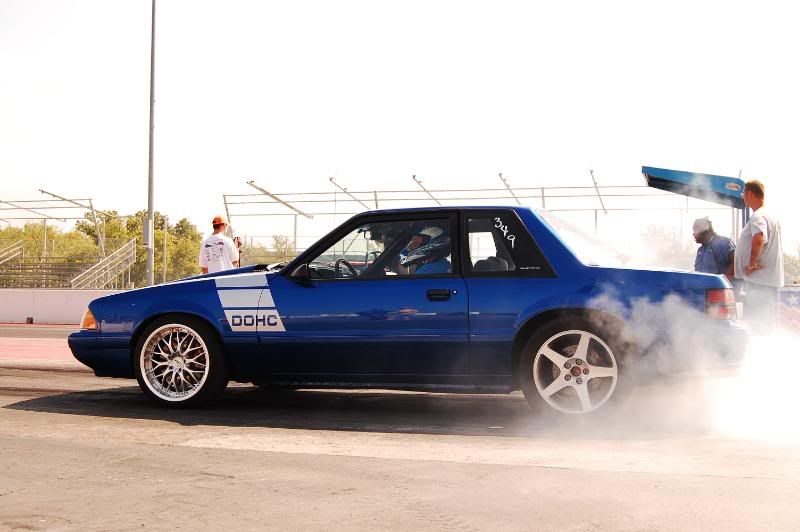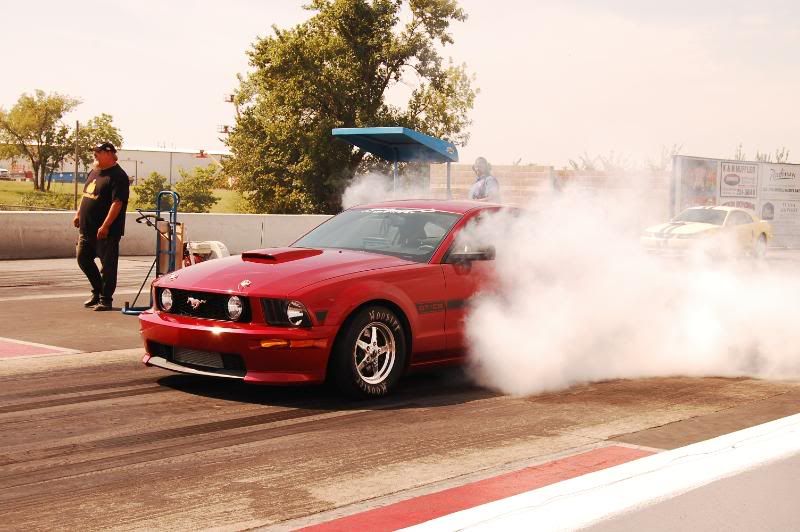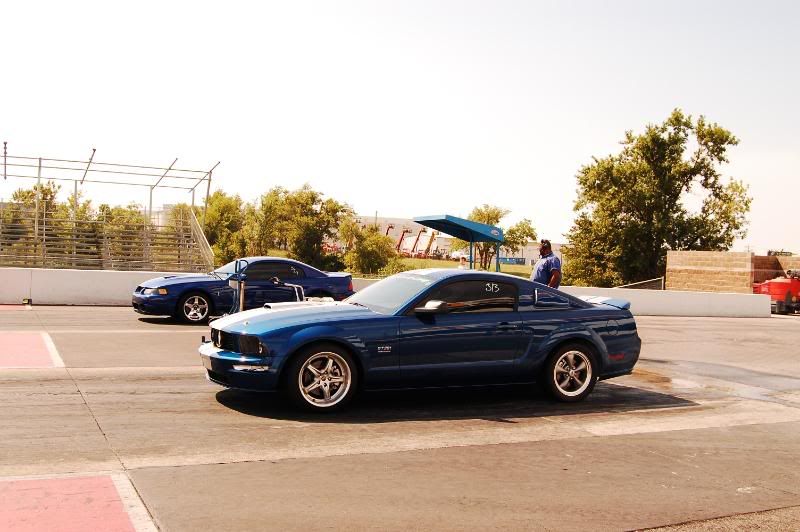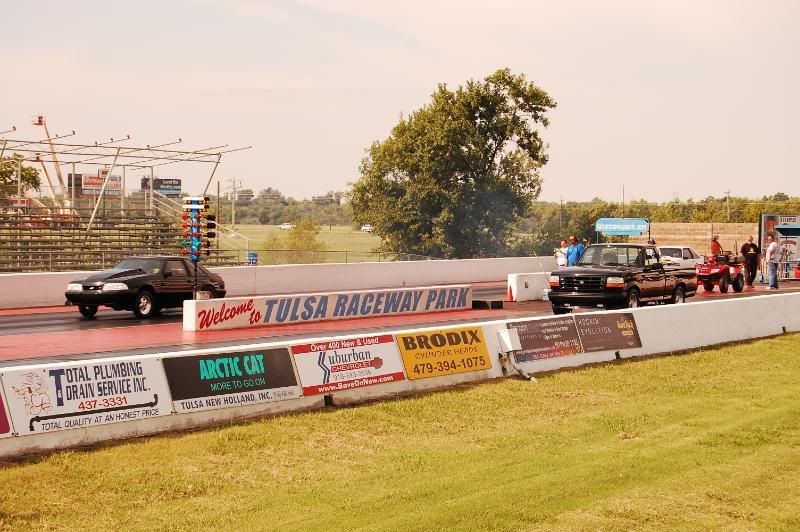 Banned
Join Date: Jul 2003
Location: If I listened to you, i would have a mustang just like yours!
Posts: 1,752
in before delete and ban!
DFWMUSTANGS.NET
Join Date: Jun 2009
Location: Mesquite
Posts: 2,079
Time Served
Join Date: Dec 2007
Location: Moore
Posts: 222
Im not associated with TRP in any way. This is put on by members of local forums, Im just trying to get more participation.
Time Served
Join Date: Mar 2008
Location: McKinney TX
Posts: 563
hmmm
---

Time Served
Join Date: Dec 2007
Location: Moore
Posts: 222
Punk Ass Newbie
Join Date: Mar 2009
Posts: 1
Its time to pre-order your shirt for this years Mods Vs Rods race.
The shirts will be a heavy White Gildan 100% Cotton 6.1oz T-Shirt.
Pre Order pricing
S-XXL $12
Day of Race
S-XXL $15
Please post up how many of what size you want.
All proceeds will be used to support race (trophies/payouts/track rental)
Payments can be made as "Personal" Payment Owed via Paypal to
[email protected]
As long as you use your existing balance or bank account no fees incurred. If using Credit/Debit card please add $0.40 per shirt ordered
Please include your size on paypal additional instructions
PM me for payment options(money order/personal check/cash) other than Paypal
Shirts can be picked up the day of the race or earlier if arrangements are made. If enough people want their shirt before the race I can ship the Pre Orders in bulk to OKC and dispensed there. Or can ship individually via UPS for an estimated $3-5 each
The final design is not complete as not all of the race sponsors have made decisions yet. The shirt will consist of an arrangement of the following pictures with modifications after final screen print is made.