An alleged plot by a Mexican drug cartel to blow up a dam along the Texas border
---
Bomb plot alert at Falcon Dam
http://www.mysanantonio.com/news/sta..._95481059.html
Quote:
An alleged plot by a Mexican drug cartel to blow up a dam along the Texas border — and unleash billions of gallons of water into a region with millions of residents — sent American police, federal agents and local disaster officials scrambling last month to thwart such an attack, authorities confirmed Wednesday.

Whether the cartel, which is known to have stolen bulk quantities of gunpowder and dynamite, could have taken down the five-mile-long Falcon Dam may never be known.

But it may have been derailed by a stepped-up presence by the Mexican military, acting in part on intelligence from the U.S. government, sources said.

The warning was based on what the federal government contends were "serious and reliable sources" and prompted the Homeland Security Department to sound the alarm to first responders all along the South Texas-Mexico border.

Mexico's Zeta cartel was planning to destroy the dam not to terrorize civilians, but to get back at its rival and former ally, the Gulf cartel, which controls smuggling routes from the reservoir to the Gulf of Mexico, Zapata County Sheriff Sigifredo Gonzalez and others familiar with the alleged plot said.

Destroying the dam, however, also would have flooded large areas of agricultural land, as well as significant parts of a region with about 4 million border residents in Texas and Mexico.

The dam along the Rio Grande was finished in 1954 as part of a joint U.S.-Mexico project to collect water for flood control, hydroelectric power and water for drinking and agriculture.

Gonzalez's agency was among many that responded, as did the U.S. Border Patrol, the Texas Department of Public Safety and even game wardens, who put more boats on the water.

Citing security concerns, neither Homeland Security nor DPS commented.

"We trust that DPS and their federal and local law enforcement partners are constantly collecting intelligence and monitoring all threats to Texas and taking the appropriate action to protect our citizens from those who would do us harm," said Gov. Rick Perry's deputy press secretary Katherine Cesinger.
Yup, looks like no reason to improve border control.
Stevo
---
Animal whisperings
Intoxicate the night
Hypnotize the desperate
Slow motion light
Wash away into the rain
Blood, milk and sky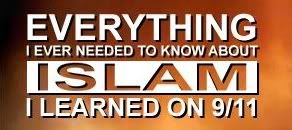 DFWMUSTANGS.NET
Join Date: Jun 2007
Posts: 3,635
Robert Gibbs would have a hell of a time deflecting this if a reporter had the stones to ask him about it in relation to immigration.
---
Last edited by sc281_99-0135; 06-03-2010 at

06:18 PM

.
Lifer
Join Date: Jan 2004
Location: smithville
Posts: 1,993
robert gibbs is a scumbag tool.
---
RON PAUL '08
As usual, reality keeps blowing up in the face of liberals. And as usual, someone's feelings might get hurt so their hands are tied.
---
Quote:
i think thedark1337 is a pretty cool guy. eh plays the game and doesnt afraid of anything
Quote:
- later on when i was about 16 i suddenly came to the realization that i had zero appeal to women and i said "i'm going to say i'm gay from now on"
...
---
It's funny that we haven't really heard about this before. I'm sure our govt doesn't want people really pissed off about the sorry job they are doing on border control.
The other consideration is that the drug cartel is smart enough to cry wolf and send the Mexican and US officials towards the dam so they could move drugs, people or weapons in other locations across the border without detection, possible misdirection.