Israel/Palestine
---
Whats the latest with this? I remember prior to 9/11 there used to be CONSTANT news coverage on them battling every day. I also remember they used to cover the carnage in Chechnya as well. Amazing how you never hear about that shit anymore. Every day in the evening on ABC World News it was gun battles, blood, and fires.
---
CANADIANS = DOUCHERS
Obama is anti-Israeli, so therefor the media is also. Media coverage of issues in Israel are counter-productive to the messiah's wishes, so the media dares not to cover it.

Stevo
---
Animal whisperings
Intoxicate the night
Hypnotize the desperate
Slow motion light
Wash away into the rain
Blood, milk and sky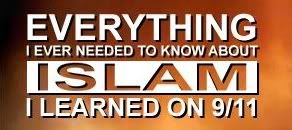 I agree. Sounds like the truth.


However, I do wonder about the media's bias. Or rather, how they can possibly sustain it. In any industry, there are standards of behavior that everyone (including the general public) expects the industry to live by. If you go outside of that, you tend to draw negative attention to yourself. I mean if you had a car company that made a lightweight four cylinder car that only got 20MPG, that car company would be cast in a very negative light and therefor people would begin to talk bad about them, and not buy from that company.

The "media" is also basically just a company. And they are sort of going outside of what their calling is, which is to simply deliver the news with a no bias one way or the other. I always thought that the news was supposed to let the people decide whats going on, not decide it for them and try and force opinions on them. There are a lot of journalists from the old days who would be completely disgusted by that. So how is it that they are immune to what all other industries are not?
---
Quote:
i think thedark1337 is a pretty cool guy. eh plays the game and doesnt afraid of anything
Quote:
- later on when i was about 16 i suddenly came to the realization that i had zero appeal to women and i said "i'm going to say i'm gay from now on"
Lifer
Join Date: Oct 2006
Posts: 7,017
Iran is the country that the media likes to fawn over these days.