Charlie Crist to Guarantee Dems a Senate Seat
---
The guy is such a fucking baby that he's going to run as an independent because he can't win the Republican Primary in Florida, making sure that his opponent doesn't win either. This is going to split the Republican vote and probably give the Democrats a seat they do not deserve in November.
---
He's an asshole.
---
1/19/09, the last day of Free America.
Pericles "Freedom is the sure possession of those alone who have the courage to defend it. "
"[T]he people alone have an incontestable, unalienable, and indefeasible right to institute government and to reform, alter, or totally change the same when their protection, safety, prosperity, and happiness require it." --Samuel Adams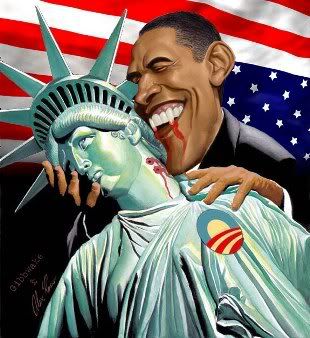 Lifer
Join Date: Nov 2001
Location: Ellis County
Posts: 18,368
Anyone that was around in '92 can tell you the impact that an IND candidate can have. Thanks to Perot, we got "Slick Willie"...
---
CHL holder and Conservative...AKA "Domestic Terrorist"