Time Served
Join Date: Nov 2006
Posts: 757
Yeas & Nays reporter booted from Sean Penn event
---
http://www.washingtonexaminer.com/po...-87415962.html
He's becoming more and more like his buddy Chavez, everyday...
Yeas & Nays reporter booted from Sean Penn event
By: Nikki Schwab and Tara Palmeri
Washington Examiner
03/11/10 9:00 PM EST

Sean Penn again showed his hospitable side at an event at the the Washington Hebrew Congregation on Thursday.

Updated 10:12 am

A Yeas & Nays reporter was publicly berated and threatened to be escorted out by police on Thursday night when the reporter asked actor Sean Penn a controversial question about his humanitarian work in Haiti.

Penn, who recently has been criticized for his motivations in helping to rebuilding Haiti, recently told CBS News he hopes his critics "die screaming of rectal cancer."

Members of the media were invited to a gala hosted at the Washington Hebrew Congregation and were allowed to ask one question each of the actor in a closed-door news briefing.

When the Yeas & Nays reporter asked, "How have you seen your critics change since you mentioned that they should die of rectal cancer?" publicity coordinator C.J. Jordan interrupted to say the reporter was only allowed to talk about the Haitian benefit.

"You know, I think that you are investing in a culture that I am not interested in. And you should go your way," Penn said to the reporter, when she said her question was related to his involvement in Haiti.

Jordan ended the interview, and publicly scolded the reporter outside of the media room. Jordan told the reporter that to keep her job, she needed to write a letter of apology to the Haitian ambassador. The publicity coordinator then threatened to have the reporter escorted out of the building by the police.

"You desecrated this sacred place," Jordan said.

The congregation's Rabbi Bruce Lustig attempted to take the reporter's recording device and delete the material. The reporter was approached by police and threatened to be escorted out, even though she responded calmly and exited quickly.

Bill Maher asked Penn a similar question about his rectal cancer comment on his show last week.



Read more at the Washington Examiner: http://www.washingtonexaminer.com/po...#ixzz0hzhv9oev
Fuck Sean Penn and everything he stands for.
---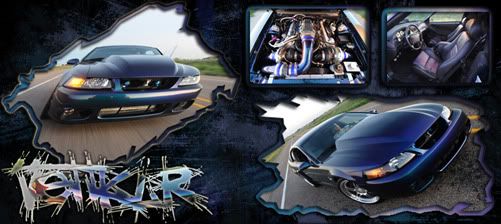 When is HE gonna OD and die? I would've traded him for a slew of OD'd celebs.
---
CANADIANS = DOUCHERS
Quote:
Originally Posted by
That_Is_My_El_Camino
View Post
Except Fast Times at Ridgemont High.
Good point, proving the sun shine's on a dog's ass every once in a while.
Aloha.
---