Iran's Ahmadinejad: Sept. 11 attacks a 'big lie'
---
http://news.yahoo.com/s/ap/20100306/..._mi_ea/ml_iran
Quote:
TEHRAN, Iran – Iran's hard-line President Mahmoud Ahmadinejad on Saturday called the official version of the Sept. 11 attacks a "big lie" used by the U.S. as an excuse for the war on terror, state media reported.
First he says the Holocaust was a lie, now 9-11. Can we please just kill this fucker already?
Stevo
---
Animal whisperings
Intoxicate the night
Hypnotize the desperate
Slow motion light
Wash away into the rain
Blood, milk and sky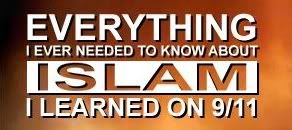 Rockin' da fumanchu
Join Date: Nov 2005
Location: On the straight and narrow,stumbling at best, only by Gods grace.
Posts: 7,224
One could only wish.
---
Listen to my buddy, Jeff Bolton, from 6-9 AM Mon-Fri.
Obamanomics = Trickle Up Poverty
Think you need to format/reinstall your OS(XP), read
this
first.
Time Served
Join Date: Nov 2006
Posts: 757
Yeah, he's been saying this for awhile. He's less annoying than Chavez though..
So he's a "truther" lol.
Quote:
One could only wish.
They'd just get another guy with a penis for a head to take his place. You have to kill ALL of them. At least, their whole government. Which I'm totally cool with.
---
Quote:
i think thedark1337 is a pretty cool guy. eh plays the game and doesnt afraid of anything
Quote:
- later on when i was about 16 i suddenly came to the realization that i had zero appeal to women and i said "i'm going to say i'm gay from now on"