Al Gore Donald Trump Wants Al Gore's Nobel Peace Prize Stripped Read more: http://ne
---
---
Animal whisperings
Intoxicate the night
Hypnotize the desperate
Slow motion light
Wash away into the rain
Blood, milk and sky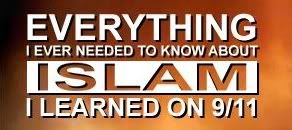 PAN
Join Date: Mar 2002
Location: Under a rock
Posts: 20,154
That would actually be kind of funny.
Lifer
Join Date: Apr 2001
Location: ATL
Posts: 12,790
As long as Obama's was pulled next.
PAN
Join Date: Mar 2002
Location: Under a rock
Posts: 20,154
Quote:
As long as Obama's was pulled next.
Card first...
G-men: Just joking. Seriously.
That would be great. They should replace his with a frozen penguin statue.
---
Our government needs our help, they have an addiction. Our government is addicted to our money. Since they always have our best interest at heart it's time we return the favor. We need to have an intervention, for the governments own good of course. It's just irresponsible for us to let people with a known money addiction continue to handle our money. Lets have an intervention now so we can help these sick individuals.