GOP senators push for term limits
---
http://www.cnn.com/2009/POLITICS/11/...s.term.limits/
Washington (CNN) -- A handful of Republican senators have proposed a constitutional amendment to limit how long a person may serve in Congress.
Currently, there are no term limits for federal lawmakers, but Sen. Jim DeMint, R-South Carolina, and several of his colleagues are advocating that service in the Senate be limited to 12 years, while lawmakers would only be allowed to serve six years in the House.
"Americans know real change in Washington will never happen until we end the era of permanent politicians," DeMint said in a statement released by his office. "As long as members have the chance to spend their lives in Washington, their interests will always skew toward spending taxpayer dollars to buyoff special interests, covering over corruption in the bureaucracy, fundraising, relationship building among lobbyists, and trading favors for pork -- in short, amassing their own power."
Two-thirds of the House and Senate would need to approve the amendment -- a stumbling block that short-circuited the idea 14 years ago. The new proposal echoes the Citizen Legislature Act, part of the original Contract with America proposed by Republicans before they won control of Congress in 1994.
That measure, which would have allowed both senators and members of the House to serve just 12 years, won a majority in the Republican-controlled House in 1995, but failed because it did not meet the constitutionally-required two-thirds threshold.
"There is no question there are big obstacles in the way," said Philip Blumel, president of U.S. Term Limits, a nonpartisan organization that advocates putting time restrictions in place. "It is difficult to pass a constitutional amendment, however the goal is worthwhile and it is very important to the country. Also, if not now, when?"
This time around, proponents are not calling on lawmakers who believe in the idea to place a self-imposed term limit on themselves.
"If you are asking people to self-limit, what might happen -- and what did happen -- is that honorable politicians who made the pledge left office," while others did not, Blumel said. "The answer to the term-limit supporter is not self-limiting. It is the body as a whole."
DeMint, who is currently serving his first six-year term in the Senate, echoed Blumel's rationale for dismissing self-imposed term limits.
"I want to be clear: demanding that reformers adopt self-imposed term limits is a recipe for self-defeat on this issue," DeMint said in Tuesday's statement. "We lost the battle for term limits after the 1994 Republican Contract with America because we forced our best advocates for reform to go home, while the big-spending career politicians waited them out. We must have term limits for all or term limits will never succeed. Only when we apply the same rules to all will we be able to enact vital bipartisan reforms."
One of the original co-sponsors of the amendment is Sen. Kay Bailey Hutchison, R-Texas, who is serving her third term in the Senate, but is expected to resign her seat to focus on a gubernatorial bid.
A spokesman for Hutchison said it is easy to square the fact that the Texas Republican is advocating a cap of two terms, even though she is currently in the middle of her third term.
"Throughout her career she has fought for term limits and continues to do so, and that is why she is co-sponsoring this bill," said Hutchison spokesman Jeff Sadosky. "But until it is passed, it would do a disservice to Texas and the people of Texas to do away with the seniority she has gained, unless all the states and all of the senators hold themselves to the same standard."
The two other original co-sponsors of the amendment are Sen. Tom Coburn, R-Oklahoma, and Sen. Sam Brownback, R-Kansas. Coburn, a first-term senator, is up for re-election to his second term in 2010, while Brownback is retiring next year after pledging to serve only two full terms in the Senate. As congressmen, both voted in favor of the GOP's Contract with America term limit proposal in 1995. Coburn, a longtime term-limits supporter, retired from the House in 2000 after serving three terms, based on that pledge.
Don't hold your breath.
---
Our government needs our help, they have an addiction. Our government is addicted to our money. Since they always have our best interest at heart it's time we return the favor. We need to have an intervention, for the governments own good of course. It's just irresponsible for us to let people with a known money addiction continue to handle our money. Lets have an intervention now so we can help these sick individuals.
I know it wouldn't...Too many of those in power like their power
Time Served
Join Date: Oct 2007
Location: ft.hood
Posts: 107
i hope it will become law. how can we as citizens help the prosses? those asshole vote for thier own raises, i dont think the'll vote for thier own term limits.
---
Quote:
Originally Posted by
MR TINFOIL HAT
View Post
No, it's out there though. If you stop chasing that carrot that's held out in front of you for a minute, you might just be able to see it.
Quote:
Of all times, right now we need to hold our flag high. Stay proud America, and God bless us all.
the above views expressed are those of the individual only and not those of the Department of Defense (or Department of Homeland Security for members of the Coast Guard). DoDD 1344.10, February 19, 2008
LOL at Liberals pushing themselves away from the power table!
---
1/19/09, the last day of Free America.
Pericles "Freedom is the sure possession of those alone who have the courage to defend it. "
"[T]he people alone have an incontestable, unalienable, and indefeasible right to institute government and to reform, alter, or totally change the same when their protection, safety, prosperity, and happiness require it." --Samuel Adams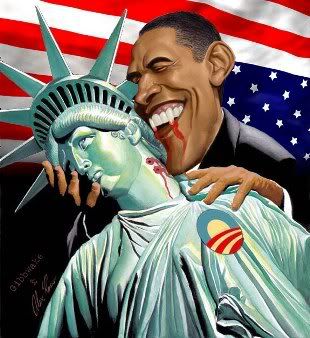 I am not in favor of a "hard" limit but would rather have them sit out for a term. I would like to see them have to vacate their office for one term after a 12 year period of holding the office, then they can run again.
PAN
Join Date: Mar 2002
Location: Under a rock
Posts: 20,154
I'm in favor of hard terms. Enough of the business as usual that brought us to where we are...