MSNBC Blatant Bias
---
I know that MSNBC has show bias before, but this is the first where its
so
blatantly bias!
The clip, and note how they present it:
And what was conveniently left out...
---
'05 Redfire Mustang

"Self-government won't work without self-discipline." - Paul Harvey
I cant see the vid, what did they say.?
---
There's 3 idiots, talking about how it's just a matter of time until one of these angry, white men are going to try to hurt the black President.
---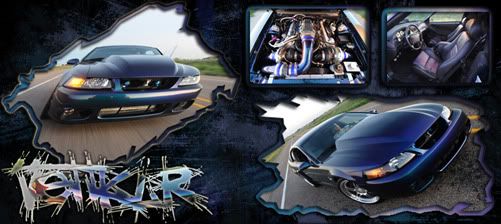 Time Served
Join Date: Sep 2002
Location: In a house
Posts: 255
The Government and mainstream media = that kid kicking and screaming at wal-mart because mommy wont buy him a toy.
---
Time Served
Join Date: Feb 2006
Location: Fort Worth
Posts: 579
wow, that vid will piss you off.
---
its still "we the people"right?

"So this is how democracy dies, with thunderous applause"

"a lesson lived is a lesson learned, everyday is a lesson."

obama is a man made disaster
The media is awesome
---
My '03 Sold.
Time Served
Join Date: Feb 2006
Posts: 445
I guess they think that black guy is racist against blacks! Oh, it's just another one of their twisted, half-truths, that make the story into something other than what it truly is.

Gotta love the Liberal msm!
---
68 Coupe- 351w, Twisted Wedge heads, XE284 cam, T5, disc conversion, former 6 cylinder car.
Quote:
(thats right, in a fucking duel with guns, Jackson allowed his oppenent to fucking shoot at him before shooting back). Now we have Obama, who is a little bitch. God damn the presidency of the US is just not the same as it used to be.
Yep the news is full of shit. True story.
---
Our government needs our help, they have an addiction. Our government is addicted to our money. Since they always have our best interest at heart it's time we return the favor. We need to have an intervention, for the governments own good of course. It's just irresponsible for us to let people with a known money addiction continue to handle our money. Lets have an intervention now so we can help these sick individuals.