BS article on CNN over the Gates Arrest
---
Commentary: Are conservatives consistent?l
I posted a comment, lets see if it gets put up...
Quote:
Let's post the other facts the article left out:

1. There was a reported break in with two possible suspects.
2. Officer showed up at the scene with a broken door.
3. The officer only recognized one suspect in the house(Mr. Gates) and out of the safety of Mr. Gates and the Officer, Mr. Gates was requested to step outside. Who is to say Mr. Gates wasn't being held hostage and was forced to tell the officer to leave or he would be threatened his life?
4. After the officer and Mr. Gates stepped outside, Mr. Gates continued to yell/scream and caused disorderly conduct in public. To which point then Mr. Gates was arrested.

I don't know about you Mr. Al Vivian, but if an officer came to my house in the same situation of a reported break in, I sure would expect the same level of service as Mr. Crowley gave Mr. Gates. Except I know I personally wouldn't be screaming and yelling at the officer putting his life at risk doing his job.

You stated that it's "Opinion" that if Mr. Gates just cooperated and didn't scream and belittle the officer he wouldn't be arrested. It's not opinion, It's fact. He was arrested for Disorderly Conduct. No yelling, screaming, and if Mr. Gates cooperated with the officer after a reported break in, there would have been no arrest.

This situation isn't liberal/conservative situation. It shouldn't have even been a race situation at all. It's just plain common sense.
---
"His tricked out trans am guzzles every dime he brings home"
2004 RC SWB F150 5.4 - Saleen S/C'd 5.4 3V
1979 Pace Car - Not the usual mods
1984 Gt-350 - Trickflow'd 302
1992 Coupe - Vortech'd 393
1997 Viper GTS - H/C and Giggles
Buy my F-150 Vortech Setup!
-
Link
Why did you not post up the obligatory Chris Rock link?
---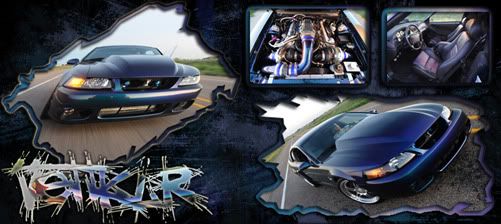 Time Served
Join Date: May 2003
Location: sherman
Posts: 791
The liberals so want to make this a racial issue (as they do with other clearly non racial things also). What you posted was concise and to the point. The guy got arrested because he acted like an ass to the cop, who was only there to follow up on a phoned in neighbor observation.

Also, that neighborhood had experienced several daytime breakins prior to the gates incident, another fact that is often conveniently omitted.

You can bet that the next time someone is breaking into his house none of his neighbors will call the cops, which will also then be portrayed as racial since the cops never showed up.
DFWMUSTANGS.NET
Join Date: Jun 2007
Posts: 3,635
Pretty soon, white people will get sick and tired of being labeled "racist" everytime two people of different race interacts. When this happens, I wonder what they will do, seeing as how any power the racist movement- leaders have accumulated is based soley on "white guilt"
---
Last edited by sc281_99-0135; 08-11-2009 at

05:42 PM

.
Time Served
Join Date: Feb 2006
Location: Fort Worth
Posts: 579
I got pissed off just reading that piece of crap. F that guy. He sounds like the racist to me.
---
its still "we the people"right?

"So this is how democracy dies, with thunderous applause"

"a lesson lived is a lesson learned, everyday is a lesson."

obama is a man made disaster