Judge Orders Chemo Against Family's Will
---
What a joke. "You made a choice? Oh we don't care we think this is better. We always know better..."
http://news.yahoo.com/s/ap/ap_on_he_...d_forced_chemo
Quote:
Judge rules family can't refuse chemo for boy
AP


By AMY FORLITI, Associated Press Writer Amy Forliti, Associated Press Writer – 1 hr 27 mins ago

MINNEAPOLIS – A Minnesota judge ruled Friday that a 13-year-old cancer patient must be evaluated by a doctor to determine if the boy would benefit from restarting chemotherapy over his parents' objections.

In a 58-page ruling, Brown County District Judge John Rodenberg found that Daniel Hauser has been "medically neglected" by his parents, Colleen and Anthony Hauser, and was in need of child protection services.

While he allowed Daniel to stay with his parents, the judge gave the Hausers until Tuesday to get an updated chest X-ray for their son and select an oncologist.

If the evaluation shows the cancer had advanced to a point where chemotherapy and radiation would no longer help, the judge said, he would not order the boy to undergo treatment.

The judge wrote that Daniel has only a "rudimentary understanding at best of the risks and benefits of chemotherapy. ... he does not believe he is ill currently. The fact is that he is very ill currently."

Daniel's court-appointed attorney, Philip Elbert, called the decision unfortunate.

"I feel it's a blow to families," he said. "It marginalizes the decisions that parents face every day in regard to their children's medical care. It really affirms the role that big government is better at making our decisions for us."

Elbert said he hadn't spoken to his client yet. The phone line at the Hauser home in Sleepy Eye in southwestern Minnesota had a busy signal Friday. The parents' attorney had no immediate comment but planned to issue a statement.

Daniel was diagnosed with Hodgkin's lymphoma and stopped chemotherapy in February after a single treatment. He and his parents opted instead for "alternative medicines" based on their religious beliefs.

Child protection workers accused Daniel's parents of medical neglect; but in court, his mother insisted the boy wouldn't submit to chemotherapy for religious reasons and she said she wouldn't comply if the court orders it.

Doctors have said Daniel's cancer had up to a 90 percent chance of being cured with chemotherapy and radiation. Without those treatments, doctors said his chances of survival are 5 percent.

Daniel's parents have been supporting what they say is their son's decision to treat the disease with nutritional supplements and other alternative treatments favored by the Nemenhah Band.

The Missouri-based religious group believes in natural healing methods advocated by some American Indians.

After the first chemotherapy treatment, the family said they wanted a second opinion, said Dr. Bruce Bostrom, a pediatric oncologist who recommended Daniel undergo chemotherapy and radiation.

They later informed him that Daniel would not undergo any more chemotherapy. Bostrom said Daniel's tumor shrunk after the first chemotherapy session, but X-rays show it has grown since he stopped the chemotherapy.

"My son is not in any medical danger at this point," Colleen Hauser testified at a court hearing last week. She also testified that Daniel is a medicine man and elder in the Nemenhah Band.

The family's attorney, Calvin Johnson, said Daniel made the decision himself to refuse chemotherapy, but Brown County said he did not have an understanding of what it meant to be a medicine man or an elder.

Court filings also indicated Daniel has a learning disability and can't read.

The Hausers have eight children. Colleen Hauser told the New Ulm Journal newspaper that the family's Catholicism and adherence to the Nemenhah Band are not in conflict, and that she has used natural remedies to treat illness.

Nemenhah was founded in the 1990s by Philip Cloudpiler Landis, who said Thursday he once served four months in prison in Idaho for fraud related to advocating natural remedies.

Landis said he founded the faith after facing his diagnosis of a cancer similar to Daniel Hauser. He said he treated it with diet choices, visits to a sweat lodge and other natural remedies.
---
"A government big enough to give you everything you want, is strong enough to take everything you have."
-Gerald Ford/Thomas Jefferson
"A Republic, if you can keep it"
- Benjamin Franklin
The way to peaceably remove elected officials who deviate from the constitution of the United States of America...
www.blowoutcongress.com
The fact that the boy is 13 and can't read tells me a few things. The first is that the parents are fucking morons. The second is the boy probably isn't educated enough to know what is going on. Essentially, he is like a ward of the state.

I really don't see a problem with the situation to be honest, it sounds like the judge did his homework. I'd feel differently about it if the situation with the family was different, these people are dirtbags though.
Time Served
Join Date: Mar 2009
Location: Arlington, TX
Posts: 831
WTF Nemenhah Band, are these people based out of Waco? I guess Minneapolis has their own weird people.
---
"Advice is what we ask for when we already know the answer but wish we didn't. "



1998 Suburban
1968 Mustang (sold, November 21, 2009)
2010 Fusion
1999 F-350DRW
I agree the people sound a little kooky and the kid should probably not be allowed to make the decision if he has a mental handicap.

The problem is it does not matter what anybody thinks of their beliefs. Who has the right to tell you that you have to do something to your own body? Chemo can be a very effective option, but it is extremely hard on the patient. If you got cancer would you be ok with being forced to go through Chemo? What if you truly believed there was another (easier) way to be cured, would you want someone forcing their treatment on you? I seriously doubt it.

Maybe that analogy doesn't work for you because it is hard to actually believe that there is a natural cure for cancer, but remember at one point people believed that draining blood was a cure for most aliments. It sounds stupid now, but it used to be state of the art. Even George Washington had it done, and looking back we wonder why anybody would believe this. I say all that make the point that just because we believe Chemo is the best option now, in 100 years will it be another "bloodletting"?

I dunno, its not the craziest thing I have ever read. The fact that the patient is not the one making the final decision is about the only thing that puts me on the fence at all about this, but still it just doesn't sit right with me. If the patient were of sound mind and made the decision I would be absolutely against this.
---
"A government big enough to give you everything you want, is strong enough to take everything you have."
-Gerald Ford/Thomas Jefferson
"A Republic, if you can keep it"
- Benjamin Franklin
The way to peaceably remove elected officials who deviate from the constitution of the United States of America...
www.blowoutcongress.com
---
Last edited by slow06; 05-15-2009 at

04:12 PM

.
So how can someone have cancer and be a medicine man? Isn't that kind of like a morbidly obese person being a dietician?
---
-Herb-
03 Torch Red Mach 1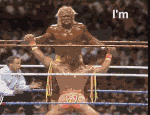 Fuzzy Flounder Fishin'
Join Date: Nov 2007
Location: On the express train to management training in hell.
Posts: 2,547
At first i thought it was kind of shitty for the doctors to go above the family's wishes, until i read further. These people are whackjobs. Reminds me of the people who had the sick daughter and prayed for God to fix her instead of taking her to the doctor. poor girl died from something that could have easily been fixed with modern medicine but the parents were too fucking brainwashed to see that. Someone needs to pass a law that makes mid-life abortions legal for these fucking mooks.

The fact that this 13 yearold kid is a medicine man with cancer just cracks me the fuck up though. It's as if their God* is slapping them upside the head with a reality check. WAKE UP, STUPID!

*I don't believe in any religion personally, so it takes a lot for me to actually think this. haha.
---
┌∩┐(-_-)┌∩┐
That's directed at you, UHHHbama
Quote:
WTF Nemenhah Band, are these people based out of Waco? I guess Minneapolis has their own weird people.
Have you ever been to Minnesota? It's like being in the movie Fargo. They are all weird up there.
---
1/19/09, the last day of Free America.
Pericles "Freedom is the sure possession of those alone who have the courage to defend it. "
"[T]he people alone have an incontestable, unalienable, and indefeasible right to institute government and to reform, alter, or totally change the same when their protection, safety, prosperity, and happiness require it." --Samuel Adams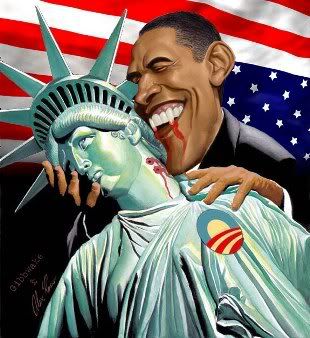 LOL let him use his medicine man powers and cure himself. One less retard in America IMO.
If he were of age, I would have a problem with it. Here, I don't.

It is interesting to note, however, that some of the same people against state intervention here were the people for state intervention in the Schaivo case.