Nancy Pelosi sweating to the socialists
---
---
Our government needs our help, they have an addiction. Our government is addicted to our money. Since they always have our best interest at heart it's time we return the favor. We need to have an intervention, for the governments own good of course. It's just irresponsible for us to let people with a known money addiction continue to handle our money. Lets have an intervention now so we can help these sick individuals.
Nice!
---
1/19/09, the last day of Free America.
Pericles "Freedom is the sure possession of those alone who have the courage to defend it. "
"[T]he people alone have an incontestable, unalienable, and indefeasible right to institute government and to reform, alter, or totally change the same when their protection, safety, prosperity, and happiness require it." --Samuel Adams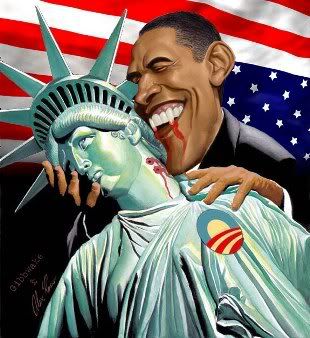 Just shoot her already and put her out of the worlds misery.
Punk Ass Newbie
Join Date: Jan 2009
Location: keller
Posts: 96
This video has been removed due to terms of use violation.
Quote:
This video has been removed due to terms of use violation.
Pelosi must've found it!
---
'05 Redfire Mustang

"Self-government won't work without self-discipline." - Paul Harvey
Lifer
Join Date: Aug 2002
Location: Dallas, Texas
Posts: 1,163
---
All men should know Honor first, above all else!
Honor is not holding your hand out for something you did not earn.
Honor is not forcing your ideas, or belief on others.
Honor is not something given to you by way of job, or title.
Honor is learned, earned, practiced and respected by
all decent men and women.