Liberal Hell Freezes Over
---
Quote:
SACRAMENTO (AP) — Graciela Barrios, an undocumented immigrant, has long relied on her Sacramento County health clinic for the advice, medication and tests that keep her diabetes under control.

But next month, Barrios and thousands like her will be on their own as communities cut non-emergency health services to illegal immigrants and more local governments are forced to make similar decisions. Nearby Contra Costa County will vote Tuesday on whether to cut services to the 5,000 illegal immigrants they serve each year.
http://www.google.com/hostednews/ap/...f1pRAD96UNPGG0
Texas needs to be next.
DFWMUSTANGS.NET
Join Date: Jun 2007
Posts: 3,635
Lifer
Join Date: Nov 2001
Location: Ellis County
Posts: 18,368
Cutting off the free health care is a great first step...
---
CHL holder and Conservative...AKA "Domestic Terrorist"
Amazing. Even the californians will cut benefits to the illegals when their pain get bad enough. It must suck when reality overrides idealism LOL.......
sig check
---
Good. Hopefully the Mexicans will have to deal with them busting down the borders.
---
1/19/09, the last day of Free America.
Pericles "Freedom is the sure possession of those alone who have the courage to defend it. "
"[T]he people alone have an incontestable, unalienable, and indefeasible right to institute government and to reform, alter, or totally change the same when their protection, safety, prosperity, and happiness require it." --Samuel Adams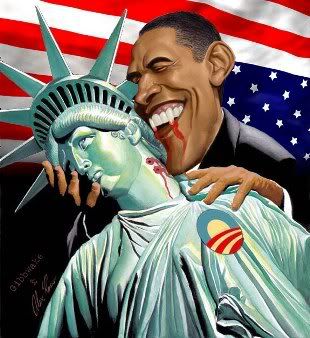 Time Served
Join Date: Dec 2006
Location: Keller, TX
Posts: 664
Glad it's happening, and it's about time time, but it sucks to think that the decision wouldn't have been made if the State wasn't broke.
Time Served
Join Date: Jan 2009
Location: The Land of Gar
Posts: 502
The government giving anything to illegal anything is just retarded. If I'm an illegal car thief or drug dealer or rapist, they throw me in jail. But for some reason I can be an illegal alien and they give me health care? Hell I'm a native-born legal resident and they don't give me health care. WTF?
Lmao. And I thought I was the only one who noticed that.
No idea why it needs to be voted on.
---
My '03 Sold.
Wonder if the population of border states will increase now...
---
'05 Redfire Mustang

"Self-government won't work without self-discipline." - Paul Harvey
They shouldnt have to cut it... they should have never given it. Make a deal with them... we make you better this time then when we release you, you are put on immigration bus and taken back to wherever u came from.