Citigroup tell the government... keep the money.
---
OK, first they announce that Citigroup made a profit in the first two months of this year. Fantastic. Now they say they don't need any more help from taxpayers.
Out friggin standing
Time to buy or is he bullshittin' us? Is it possible that taxpayers will get some of their money back?
http://www.reuters.com/article/newsO...090312?sp=true
Quote:
By John Poirier and Diane Bartz

WASHINGTON (Reuters) - Citigroup Inc Chairman Richard Parsons said on Thursday that the bank does not need any more capital injections from the government and expressed confidence that Citi would remain in private hands.

Asked in an interview with Reuters whether Citigroup needed additional government capital injections, Parsons said: "No, I think actually, particularly with the latest conversion... Citi is actually one of the better capitalized banks in the world."

Parsons was speaking on the sidelines of a Business Roundtable event where President Barack Obama addressed business executives.

The Citigroup leader also brushed aside any prospect of the U.S. government nationalizing the bank.

"I don't think the administration is heading in that direction," Parsons said. "But I have a lot of confidence in the future viability and strength of a privately held Citi."

The Obama administration and regulators including Federal Reserve Chairman Ben Bernanke have said they do not want the government to take full control of the nation's banks.

Citi's shares on Thursday closed 13 cents higher, or 8.4 percent, to $1.67 on the New York Stock Exchange. For the first time, Citi shares fell below $1 on March 5.

The U.S. government said last month it would boost its equity stake in Citigroup to as much as 36 percent through the conversion of up to $25 billion in preferred shares to common stock.

In total, Citi has received $45 billion of taxpayer-funded capital since October. This marked the third attempt by the U.S. authorities to prop up Citigroup in the past five months.

Citigroup is among many financial institutions that have received government bailout money to shore up their capital in a U.S. economy stuck in a recession during the credit crisis.

Earlier this week Citi said it was profitable in the first two months of 2009 and is confident about its capital strength, easing concerns about the bank's survival prospects.

As a precautionary measure U.S. regulators recently began work on a contingency plan to stabilize Citigroup if problems mounted, but no imminent rescue was planned, a person familiar with the planning said on Tuesday. The person declined to be named due to the sensitivity of the discussions.

Citi and other banks are waiting for the U.S. government to announce a plan to absorb soured assets banks are holding on their balance sheet.
ebay pimp
Join Date: Oct 2001
Location: Carrollton, TX
Posts: 4,360
There are increasingly more signs that we've hit bottom or will soon. Don't celebrate yet, the recovery will be SLOW........and jobs trail 6-12 months after the recovery. But at least the fear of the unknown may be about to end.
I suspect they bought a shitload of stock at the low, the '$8bil profit' is from the projected peak next week, then they'll short the stock and say "whoops" and cash in.
---
1/19/09, the last day of Free America.
Pericles "Freedom is the sure possession of those alone who have the courage to defend it. "
"[T]he people alone have an incontestable, unalienable, and indefeasible right to institute government and to reform, alter, or totally change the same when their protection, safety, prosperity, and happiness require it." --Samuel Adams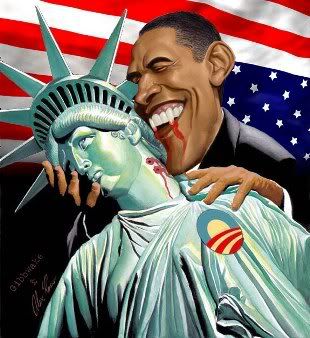 PAN
Join Date: Mar 2002
Location: Under a rock
Posts: 20,154
Was talking with an economics major today, whose husband is (like Jody) fixing to take his cfa level two, and gathered that the "turnaround" will be in or about 2011.

Sure hope you guys are right and they're wrong...