obama's pork budget
---
So the guy that was going to go "line by line" thru the budget to eliminate wasteful spending is about to pass a 410 billion dollar budget laden with pork, blaming the bush administration for it.
Excuse me, but it appears that THIS congress and THIS president have full control of the budgeting/spending process at this point ("I won"). They could surely send it back for revisions. Or Barry could get out his pen and do what he promised to do. This budget belongs squarely to barry whether he will admit it or not.
When is the bush blaming going to stop? When will the american public wake up to the fact that we have a liar/idiot running the white house?
I didn't think this was his budget, just a bs keep the government running measure
---
1/19/09, the last day of Free America.
Pericles "Freedom is the sure possession of those alone who have the courage to defend it. "
"[T]he people alone have an incontestable, unalienable, and indefeasible right to institute government and to reform, alter, or totally change the same when their protection, safety, prosperity, and happiness require it." --Samuel Adams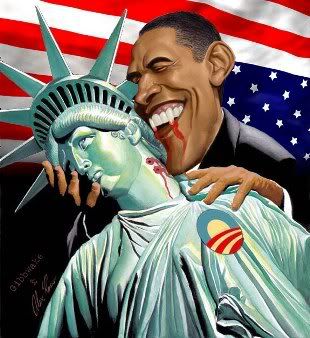 He could show some leadership and veto the damn thing.

But nah, he's going to be just like GW and rubber stamp it.
Quote:

When is the bush blaming going to stop?
It won't, it is the reason he was elected.
He'll keep dropping quarters (in the form of trillion dollar 'spendulas' packages) in the "Whack-A-Bush" machine until he is ran out of office.
Stevo
---
Animal whisperings
Intoxicate the night
Hypnotize the desperate
Slow motion light
Wash away into the rain
Blood, milk and sky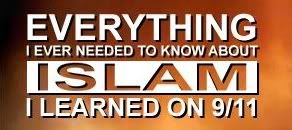 The press conference today he said that some earmarks are okay and necessary but that the bad ones are the ones based off of political favors. Yeah, only a liberal would argue that there are such a thing as earmarks that are NOT political in nature.

Our country is going to hell and it will be a bumpy ride!
---
One
Big
Ass
Mistake
America

If you like the IRS, DMV and the Post Office, you will love Obamacare!

"An armed society is a polite society. Manners are good when one may have to back up his acts with his life."
Robert A. Heinlein

I have to agree with a quote from former Treasury Secretary William E. Simon: "Bad politicians are sent to Washington by good people who don't vote."