DFWMUSTANGS.NET
Join Date: Jun 2007
Posts: 3,635
We may not have a filibuster in the house much longer
---
Senate Advances Bill to Give Washington a Seat in U.S. House

Feb. 24 (Bloomberg) -- The Senate advanced a proposal to give residents of Washington, D.C., a voting member of the U.S. House of Representatives.

The Senate voted 62-34 to move forward with the measure, which would also give Utah a fourth congressional representative. Under Senate rules, the measure needed 60 votes to overcome Republican objections. The chamber will hold a final vote on the proposal later this week.

Washington, which has served as the seat of the federal government since 1800, has a congressional delegate, Eleanor Holmes Norton, who is allowed to vote in House committees though not on the floor where legislation is given final approval.

The 600,000 District residents "are not allowed to be full participants in our democracy," said Connecticut independent Joseph Lieberman, a co-sponsor of the measure.

"In 2007, residents and businesses of the District paid over $20 billion in federal taxes, which is more than 19 states," Lieberman said. They serve in the military yet "they have no vote on serious questions of war and peace," he said.

Republican Senator Orrin Hatch of Utah is co-sponsoring the proposal, which would give his state an extra seat in return for admitting the predominantly Democratic District of Columbia to the House.

"This legislation's constitutional foundation is solid," said Hatch. The Constitution allows Congress to give the District a vote in the House, he said.

The measure will likely face a court challenge from opponents who say a constitutional amendment would be required to grant Washington a voting House member.

Republican Senator Jon Kyl of Arizona criticized the proposal's "blatant unconstitutionality."

"Only states may be represented in the House of Representatives," Kyl said. "The District does not lack for representation in Congress or need a voting representative" because all lawmakers are obligated to provide for the District's welfare, he said.

The measure would not grant Washington representation in the Senate. The House plans a vote next month.

President Barack Obama was a co-sponsor of the legislation when he was a U.S. senator from Illinois and continues to be a supporter


Inching ever closer to the 60 mark for filibuster proof majority. This will bring it to 59 with DC, as utah will most likely be republican.
And so goes our future.

Stevo
---
Animal whisperings
Intoxicate the night
Hypnotize the desperate
Slow motion light
Wash away into the rain
Blood, milk and sky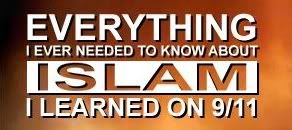 It's all been downhill ever since the voting prerequisites of white, male, landowner, were dropped. I don't think DC could scrounge more than a dozen of them!