Time Served
Join Date: Feb 2005
Location: in the shop
Posts: 655
Glen Beck and "you are not alone"
---
Anyone else following what he started today.
details are at the link here. If you believe in most or all of these principles
I encourage you to do it.
http://www.glennbeck.com/content/art...cle/198/21018/
1) Yes or no: Do you believe America is a good place, that we've lost our way over the years, that we have done bad things but generally speaking we tried hard. We try to make amends. We have tried to do the right thing. Just like everybody else, we fail from time to time and we have truly lost our way in the last 20 years. But gosh, if you look at America, she's good and our founders were good and our founding documents are good. We've just strayed too far away from them. Yes or no.
2) Yes or no: I believe in God. I may not go to the same church or synagogue or mosque as the majority of people in America, but I believe in God and he is the center of my life, and God does not tell people to behead others or to persecute others that see God in a different way. As long as that god is not telling them to persecute others.
Yes or no.
3) Yes or no: It is my responsibility to try to be better and a more honest person than I was yesterday. Sometimes I fail, I'll make mistakes, but it's my main mission to be better than I was personally than I was yesterday.
4) Yes or no: The family is sacred. I and my spouse are the ultimate authority under God when it comes to my family. I raise my family, and that comes with a grave responsibility. If I fail, I answer to God.
5) Yes or no: If you break the law, you pay the penalty. Justice is blind and no one is above it.
6) Yes or no: I have a right to life, liberty, and the pursuit of happiness, but that is not a guarantee of equal results.
7) Yes or no: I work hard for what I have, and I will share it with others that I choose when I choose, should I choose. Government cannot force me to be charitable.
8) It is not un-American for anyone to disagree with my opinion, but my opinion or others' opinions may be anti-American. Anti-American rhetoric would be anything that is destructive to the Constitution and our country as our founders understood it.
9) And the last one is the government works for me. The government answers to me. I do not answer to the government.
How many are there? One, two, three, four, five, six, seven, eight, nine. There are nine of them. Do you agree with seven of them?
Here's what I want you to do. Step one: No matter where you are right now, I want you to take a picture of yourself. I want you to take a picture, and I ask you and you'll understand as we go in the next couple of weeks, I ask you if you could bring these and ask your children -- can we post these please on the Internet, on the website? I want you to ask as many people as you know, do you believe in these things? Just seven out of nine. Do you believe in them? Then will you please take a picture of yourself. If you ask your family and you ask your children tonight, do you believe in these things. Take a picture of your spouse. Not as a family. Take them one at a time and send them to me, e-mail them to me at -- what is the address, Stu?
[email protected]
. This is how much I believe that you are not alone.
---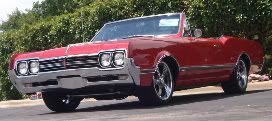 6-25-10 RIP Chloe Rene
Daddy loves you always
66' Cutlass TKO600 5-speed, C6 brakes, SC&C stage II
Sold
on the way to new home in CA
06' Mustang GT Convertible 5-speed wife's new daily
Lifer
Join Date: Jan 2004
Location: smithville
Posts: 1,993
i agree with the first 8 and the 9th one id like to believe in but thats like talking to a brick wall.
---
RON PAUL '08
PAN
Join Date: Mar 2002
Location: Under a rock
Posts: 20,154
My wife and I both scored nine out of nine...
9 here also. And i'm pretty sure the wife would also score a 9.
9 as well.
I would be curious to see how Prez O scores?
---
1/19/09, the last day of Free America.
Pericles "Freedom is the sure possession of those alone who have the courage to defend it. "
"[T]he people alone have an incontestable, unalienable, and indefeasible right to institute government and to reform, alter, or totally change the same when their protection, safety, prosperity, and happiness require it." --Samuel Adams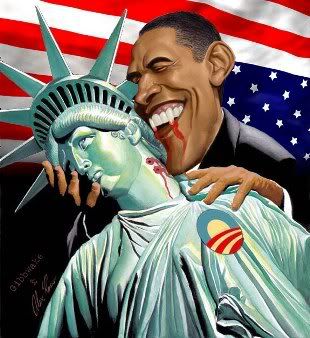 reppin tha westside
Join Date: Feb 2005
Location: east of a rock, west of a hard place.
Posts: 3,948
solid 7 out of 9

#8 I would have to have clarified...just a little too wordy. If it's "I may disagree what you say, but i'll defend to the death your RIGHT to say it" then yes on that one.

#9 That statement is what it should be. Not what the current state is. I sincerely believe 90% of those in washington are there to promothe their own agenda, purchaced by the best lobbyists money can buy. The few that hold out for common sense & the best interest of the people are put up to public ridicule by the media, and generally not taken seriously.
---
------------------------------------------------------------------------
El Duderino.......of the Crown Royal Cruisers
Quote:
Jester, your posts do the same thing as going to a county fair, you really make people think "Hey, I'm not so fucked up after looking at that guy!"