UNFUCKWITHABLE
Join Date: Feb 2003
Location: Putting the sensual in nonconsensual since 1984
Posts: 12,482
The British Want Their Guns Back
---

The largest peaceful protest in British history
. At least some of them still "get it."
Coming to a street near you if some people in this country can't pull their heads out of their asses.
"They march in protest; a silent precession of a people grasping for one last chance to resist. Shamefully admitting they only have themselves to blame for government policies that threaten their way of life, their security and the future of democracy in Britain."
"Their message to gun owners in America is simple. 'It will happen to you if you let it.' "
"Learn from our experience and don't give an inch. Your Constitution matters. Your freedom matters."
Still want to support that AWB?
BTW, if the Tony Martin part doesn't open your eyes to what can happen, then I want to punch you in the fucking face. 18 months for a criminal and a life sentence for a man defending himself. Jesus Christ...
---
.

Audentes Fortuna Juvat
---
Last edited by Strychnine; 01-22-2009 at

10:32 PM

.
DFWMUSTANGS.NET
Join Date: Jun 2007
Posts: 3,635
"The government has no way to control the criminals, so they control the law-abiding; we're an easy target."

That's my fear for this country.
---
Wow...how much more proof do people need to know that only criminals will have guns when they're banned??
---
'05 Redfire Mustang

"Self-government won't work without self-discipline." - Paul Harvey
The british have an incredible crime rate that the official crime reporting process covers up. So they crow about their low crime rate when in fact it is atrocious. Shows what getting rid of guns, and installing cameras will do.
Time Served
Join Date: Oct 2004
Location: Pushing shakes and burgers to the hungry people of Denton, Tx
Posts: 782
A criminal will usually think twice if there is a possibility their intended victim has a .357 with them.
Lifer
Join Date: Nov 2001
Location: Ellis County
Posts: 18,368
The future is now, folks. There are people in power right now, that want us in that same situation. Very scary indeed.
---
CHL holder and Conservative...AKA "Domestic Terrorist"
Time Served
Join Date: Jan 2002
Location: Saginaw
Posts: 609
exactly, thats why im an NRA member and im trying to find other ways to fight for our rights instead of fing sitting here i will be crimil they day the tell me to give them up,(currently making a gille suit out of shingles)
---
6.87 @100.08MPH in the 1/8
Getting quicker everytime.
Organized crime will take over this country if weapons are outlawed and collected.
They will be the 'rich' and will rule over local governments.

When police come to arrest someone with zip ties, and the 'to be arrested' has an arsenal, it will get ugly.
---
1/19/09, the last day of Free America.
Pericles "Freedom is the sure possession of those alone who have the courage to defend it. "
"[T]he people alone have an incontestable, unalienable, and indefeasible right to institute government and to reform, alter, or totally change the same when their protection, safety, prosperity, and happiness require it." --Samuel Adams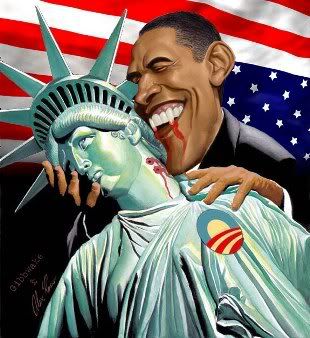 Lifer
Join Date: Jan 2004
Location: smithville
Posts: 1,993
Quote:
The future is now, folks. There are people in power right now, that want us in that same situation. Very scary indeed.
my thoughts exactly.
PAN
Join Date: Mar 2002
Location: Under a rock
Posts: 20,154
Meanwhile, here in America, not one of us is doing a damned thing to stop it...