Geithner forgot to pay 34K in taxes
---
---
98 Brokra
That's like putting a child molester in charge of a day care. Fucking idiots...
He didn't forget; he was told several times that he would be responsible for paying the taxes. Now he's caught. I think they should disallow his appointment and go after him for income tax evasion.
Lifer
Join Date: Nov 2001
Location: Ellis County
Posts: 18,368
Shit, guys. It's okay! He just apologized to the senate for not paying his taxes. They barely mentioned his undocumented domestic worker, too.
---
CHL holder and Conservative...AKA "Domestic Terrorist"
I'd have a lot more respect for the dishonest prick if he would have used this as an opportunity to say how much the income tax system is bullshit that the average person can't figure out. I would have got up there and said "Suprise mother fuckers, I want to gut the IRS and start over and this is why..."

Of course we got more horseshit instead. Fucking jerk off.
PAN
Join Date: Mar 2002
Location: Under a rock
Posts: 20,154
We need to put AlPs ass in there is what we need to do...
Lifer
Join Date: Sep 2000
Location: Fort Worth, TX, Tarrant
Posts: 2,826
Maybe he will forget to send out the checks to stimulate the economy...
Quote:
Maybe he will forget to send out the checks to stimulate the economy...
as long as they send me my bailout check i dont care what they do....
---
98 Brokra
Quote:
it wasn't until two years later, days before Obama tapped him to head Treasury last November — that Geithner paid back taxes he owed for the years 2001 and 2002
He had no intentions on paying it until Obama tapped him, as it would look bad for the Sec. of Treasury to owe back taxes.
Stevo
---
Animal whisperings
Intoxicate the night
Hypnotize the desperate
Slow motion light
Wash away into the rain
Blood, milk and sky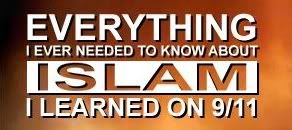 LOL, I love it.

How about a daily Obama Faux Pas calendar.

Day One : Announced that Secretary of Treasury appointee found to owe back taxes.

Day Two: ??