blank
Join Date: Jan 2005
Location: In the Air
Posts: 2,380
Email i got from Senator John Cornyn
---
He didnt mention shit about what i asked, is Obama a nautral born citizen. Well i didnt ask personally, it was on of those place your email and we send a pre written letter for you. Sounded like a good idea at the time. Allot of bullshit in the email too.
Dear Mr. ******
Thank you for contacting me regarding President-elect Barack Obama. I appreciate having the benefit of your comments on this matter.
As you know, on January 20, 2009, Barack Obama will be sworn in as the forty-fourth President of the United States of America. As we enter the 111th Congress, our nation faces many challenges. We are in the midst of tough economic times, and the federal government must stand on the side of taxpayers and small businesses. Now more than ever, we need fiscal discipline in Washington. I welcome President-elect Obama's commitment to reform the federal budget process and rein in wasteful government spending, and I will hold the President-elect accountable as Congress works to quickly identify and eliminate inefficient, ineffective, and outdated federal programs.
Families across Texas and the nation are forced to make tough financial decisions each day—the federal government should be no different. But year after year too many government programs are funded because there are small—but vocal—special interest groups backing them with little Congressional oversight to determine when ideas have run their course. The American people have a right to know how their hard earned dollars are being spent, and I will continue to support making our government more transparent, accountable, and efficient.
While strengthening the economy must remain a priority, we must also find bipartisan solutions to address other critical issues facing our nation while continuing to advance conservative principles such as limited government, lower taxes, family values, and fighting against those who seek to destroy the American way of life. The consequences of continued inaction are too great. It is imperative that Congress act quickly to secure our borders, reform our country's immigration laws, modernize healthcare, and promote energy independence. You may be certain that I will continue to pursue conservative initiatives that reinforce the principles upon which our country was founded while holding the new Administration accountable to the American people.
I appreciate having the opportunity to represent the interests of Texans in the United States Senate. Thank you for taking the time to contact me.
Sincerely,
JOHN CORNYN
United States Senator
517 Hart Senate Office Building
Washington, DC 20510
Tel: (202) 224-2934
Fax: (202) 228-2856
http://www.cornyn.senate.gov
Please sign up for my monthly newsletter at
http://www.cornyn.senate.gov/newsletter
.
PLEASE NOTE:
Due to the nature of electronic communication, if you did not receive this e-mail directly from my office, I cannot guarantee that the text has not been altered. If you have questions about the validity of this message, or would like to respond to this message, please use the web form available at my website,
http://www.cornyn.senate.gov/contact
.
These politicians that are receiving these letters regarding Obama's citizenship are not going to officially touch that question with a 10ft. pole. It would politically damaging for them to question Obama at this juncture. It would be perceived as institutional racism.

I wish someone had the stones to step up and ask the hard questions, but there are no longer any ram among the sheep.

I hope he is being honest about holding this Administration accountable.
---
Quote:
it was not a problem to bring money to his house at 10pm.so why is it a problem to call and bitch.it wasnt a problem when we were all sitting around smoking pot together.yes i said it we all were smoking pot together.what now stupid.
I got the same horseshit.
---
1/19/09, the last day of Free America.
Pericles "Freedom is the sure possession of those alone who have the courage to defend it. "
"[T]he people alone have an incontestable, unalienable, and indefeasible right to institute government and to reform, alter, or totally change the same when their protection, safety, prosperity, and happiness require it." --Samuel Adams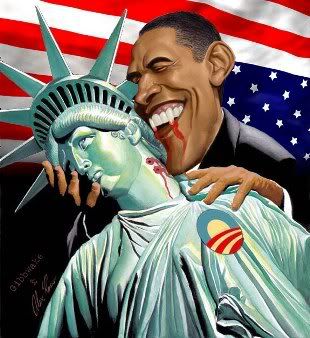 Rambling Man
Join Date: Oct 2006
Location: Not all who wander are lost
Posts: 10,985
Quote:
Originally Posted by Sean88gt
I got the same horseshit.
Gee, I wonder why you two would've gotten the same letter? I'll bet they get X amount of a certain type of letter and some lacky just hits a check box for a pre-written copy to be spit out to address Y.
---
FUCK CANADA AND THEIR BULLSHIT WAYS
got the same one thanks for avoiding the question ass hole.
---
1967 Camaro SS/RS
PAN
Join Date: Mar 2002
Location: Under a rock
Posts: 20,154
I also got the exact same horseshit.