'Nanny' state? Drescher eyes Clinton's Senate seat
---
---
Animal whisperings
Intoxicate the night
Hypnotize the desperate
Slow motion light
Wash away into the rain
Blood, milk and sky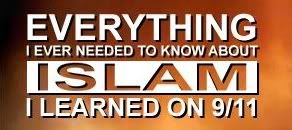 I dont think anyone could stand that jacked up voice of hers for longer than 30 seconds.
---
98 Brokra
Got Lateral G's??
Join Date: Jan 2002
Location: Your mirror about to pass your ass!
Posts: 9,822
The voice is an act....and she has a smokin' hot body. One of the best asses in Hollywood for many years!
---
Looking for sponsorships for 2010 on the car above... PM for details and schedule.
I'm a mod motor GOD! LOL!
Lifer
Join Date: Mar 2002
Location: South of the Red River
Posts: 3,332
I wonder how much *this* senate seat costs? These guys could probably do better if they listed em on ebay.
---
Talk is cheap because supply exceeds demand!
Was going to say I'm getting tired of celebrities getting into politics....

...but as far as I can tell, they do a pretty good job of it compared to full time politicians.
---
My '03 Sold.
Isn't she extremely liberal? I believe I'd heard she makes Hillary look like a conservative hawk.
---
1/19/09, the last day of Free America.
Pericles "Freedom is the sure possession of those alone who have the courage to defend it. "
"[T]he people alone have an incontestable, unalienable, and indefeasible right to institute government and to reform, alter, or totally change the same when their protection, safety, prosperity, and happiness require it." --Samuel Adams