Start up the printing presses
---
Quote:
Dec. 1 (Bloomberg) -- Federal Reserve Chairman Ben S. Bernanke said he has "obviously limited" room to lower interest rates further and may use less conventional policies, such as buying Treasury securities, to revive the economy.

The U.S. economy "will probably remain weak for a time," even if the credit crisis eases, Bernanke said today in a speech in Austin, Texas. While the Fed can't push interest rates below zero, "the second arrow in the Federal Reserve's quiver -- the provision of liquidity -- remains effective," he said.

Bernanke's comments pushed Treasury yields to record lows. Bernanke has created more than $2 trillion of emergency lending programs in the past year, using the Fed's balance sheet and money-creation authority to cushion the economy from the worst financial crisis in seven decades. The central bank may lower its benchmark interest rate to zero, economists said.

http://www.bloomberg.com/apps/news?p...efer=worldwide
If you do not know how the Federal reserve creates money you might want to read up on it. This idea of "buying" up treasury is just like running a printing press.
Quote:
Originally Posted by TexasDevilDog
I look for runaway inflation to eventually break out if they keep printing money.
Peter Schiff seems the think the dollar index may go as low as 20. I saw him in another video saying we are riding a dollar bubble from the influx of dollars being pumped in and it is only temporary. I don't understang all the lingo.


Quote:
Originally Posted by mikeb
I look for runaway inflation to continue if they keep printing money.
Fixed.
Stevo
---
Animal whisperings
Intoxicate the night
Hypnotize the desperate
Slow motion light
Wash away into the rain
Blood, milk and sky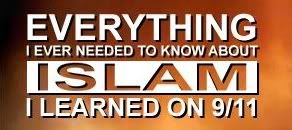 Quote:
Originally Posted by 93coupelx
I don't understang all the lingo.
Basically what's happening is that as our interest rates are cut super-low, some institutions are borrowing wholesale and then lending that cash in other countries with higher prime interest rates. Since the loans they're offering are still at comparatively lower interest rates in the countries in question, the businesses and in some cases individuals that obtain the debt pay it off faster, worried that the window for financing will evaporate. Argentina experienced the same thing. There were reporters saying you could buy filet mignon for $7, and nice suits for $30 during their collapse. Hold onto your seat.
---
Give me a dollar.