Lifer
Join Date: Sep 2000
Location: Fort Worth, TX, Tarrant
Posts: 2,826
Redistributing the wealth
---
I found this on Yellowbullet and thought it was amusing.

Today on my way to lunch I passed a homeless guy with a sign that read "HUNGRY VET PLEASE HELP" outside a restaurant.
Once in the restaurant my server had an a 'Obama 08' pin on her smock. Thanks for giving away your political outlook for me.
When the bill came I decided not to tip her and explained to her that I was exploring the Obama redistribution of wealth concept. She stood there in disbelief when I told her that I was going to redistribute her $10 tip to someone whom I deemed more in need, the homeless guy outside. She angrily stormed from my table mumbling something. I went outside and gave the homeless guy $10 , As I pointed to the waitress through the window I told him to thank her as she has decided he could use the money more. The homeless guy thanked me and shook my hand. I realized the homeless guy was grateful for the money he did not earn, but the waitress was pretty angry that I gave away the money she thought she earned, even though the actual recipient needed the money more. What a shock, I guess she found the redistribution of wealth is an easier thing to swallow in concept than in practical application. You make your bed you gotta lay in it..
Please stop reposting this shit.
---
---
Quote:
it was not a problem to bring money to his house at 10pm.so why is it a problem to call and bitch.it wasnt a problem when we were all sitting around smoking pot together.yes i said it we all were smoking pot together.what now stupid.
Someone make it stop!
---
1/19/09, the last day of Free America.
Pericles "Freedom is the sure possession of those alone who have the courage to defend it. "
"[T]he people alone have an incontestable, unalienable, and indefeasible right to institute government and to reform, alter, or totally change the same when their protection, safety, prosperity, and happiness require it." --Samuel Adams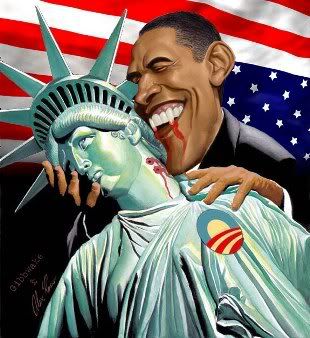 Lifer
Join Date: Sep 2000
Location: Fort Worth, TX, Tarrant
Posts: 2,826
lol, sorry! I can't read every damn post on here.

Where did all the educated libs go that were posting in that link? Those guys actually had valid points.