There is no gas shortage... (part deux!)
---
Ed Wallace just put out a 2nd column...
More good reading. I've
Bolded
several key points. You Diesel guys might be interested in the last few paragraphs.
http://www.businessweek.com/lifestyl...ge_top+stories
Quote:

"Gasoline inventories are higher than the historical average at this time of the year, and gasoline fundamentals are actually weakening in the U.S., so there is really no need to worry about supply being too tight." — Purvin & Gertz Oil Analyst Victor Shum; Associated Press, Mar. 10, 2008.

"The current high oil prices are inflated by as much as 100%. The price surge is a result of excessive speculation." — Oppenheimer Oil Analyst Fadel Gheit; Congressional Testimony as reported by CNN, Dec. 11, 2007.

"The [oil] fundamentals are no problem. They are the same as they were when oil was selling for $60 a barrel, which is in itself quite a unique phenomenon." — Jeroen van der Veer, chief executive officer, Royal Dutch Shell; Washington Post, Apr. 11, 2008.

On Tuesday, Apr. 1, my column discussing the impact speculators are having on the price of oil (BusinessWeek.com, 4/1/08) was published on BusinessWeek.com. Since then, we've watched oil contract prices continue to rise, now setting an all-time historical record even when factored against inflation. In spite of the controversy my article stirred up—it generated more than 800 comments, more than 430,000 page views, and was dug at Digg.com almost 4,000 times—there was very little new or original in it; I simply compiled numerous articles and quotes from other sources to validate the claim that things aren't always what they seem—in the oil patch or at the gas pump.

More amusing was the fact that, the day after that column ran, the weekly oil report came out from the Energy Information Administration, which showed that we had put another 7.4 million barrels of oil into our reserves. And to validate my point in that column—that there is no connection between price, demand, and the supply of oil and gas—oil prices leaped almost $4 a barrel on that day. And the news kept right on coming.

The new oil reality: Prices will always go up

On Apr. 7, Reuters Online Service reported that oil had gone up another $3 a barrel, but near the end of that article came this line: "Ships along the northern end of the Houston Ship Channel, which feeds eight refineries in Houston and Texas City, were stopped by dense fog on Monday." As could have been predicted, when the second week's oil report came out from the EIA two days later, crude stocks had fallen by 3.2 million barrels. The result of Gulf Coast fog holding up oil deliveries was that on the release of the second oil report, oil prices again rose by $2.37.

This is the new oil paradigm. No matter what happens, it is used to justify the commodities market's contention that oil prices just aren't high enough: In one week we add 7.4 million barrels of oil to stock in reserve and yet the price goes up almost $4 a barrel. Then the very next week our reserves fall because of fog, and the price goes up another $2.37. But the only people who still claim to be stunned by what's happening in oil are the analysts quoted by the media that cover the industry.

Seven days after the fog report ran, Reuters reported that the EIA was forecasting gasoline demand to be down in the U.S. this summer for the first time since 1991. They mentioned, as I had in that previous column, that gasoline inventories on hand were at the highest levels in 15 years.

On Apr. 14, Automotive News ran an article showing that gasoline reserves on hand going into this year's summer driving season will be at the highest levels since 1999. In between those two stories, on Apr. 10, AP Online discussed the record prices for gasoline and diesel—but also pointed out, "Oil prices were pressured [lower] Thursday by data from tanker-tracking firm Oil Movements showing that OPEC oil shipments rose last week."

Five days later British Prime Minister Gordon Brown and President George W. Bush jointly called for OPEC to further open their oil spigots. Apparently they already had.
Somebody, pull the hand brake!

The point of the original article was that there is currently no shortage of gasoline in the U.S.—even if gas demand were normal—and by everyone's agreement, demand is falling and has been for most of this year. I would take small issue with the article in Automotive News, because the official reserves of gasoline on hand on Apr. 4 totaled 221,268,000 barrels, and you would have to go back to the same week in April of 1993 to find a higher number (228,289,000). Likewise, the amount of oil on hand sat at 316,016,000 on that date, and that was higher than it was during the same week in 2004, 2003, 2001, and 2000.

Of course, anyone discussing oil is going to get hit with the 'China Factor.' That's certainly understandable, since most articles discussing crude will bring up China's surging demand. However last year China imported 3.2 million barrels of oil per day, or something less than half of their total oil demand. It is now being estimated that China will use 7.9 million barrels of oil per day in the coming year, but that is their total oil use, imports included. (By contrast, the U.S. currently imports between 12.2 million and 13.6 million barrels per week.) In any case, the International Energy Agency is forecasting U.S. demand for crude will fall by 2%. Assuming the import component of China's oil use remains the same, the two nations' numbers cancel each other out.

If you take the "fear factor" out of the oil market, all that's left is the hard numbers—and nothing in the real world justifies oil's current pricing. In fact, on Apr. 11, a Washington Post article on the current problems with the price of oil quoted Jeroen van der Veer, chief executive officer of Royal Dutch Shell (RDSA), estimating that the new flow of investment monies into oil rose from $450 million per week at the first of the year to $3.4 billion per week by mid-March. Once again, you've got the head of a major oil company stating that speculation—not market fundamentals—is driving the price of oil.


What's Behind the Airlines' Demise?

In the first column I discussed how all U.S. refiners are not making the margins they've become accustomed to on gasoline at the moment; to blame is the high cost of oil combined with lackluster demand for gasoline. (However, by continuing to cut back on production of gasoline, refiners have improved their positions for "crack spreads"—the industry term for the difference between the price of crude oil and petroleum products extracted from it—since Apr. 1—a point not lost on motorists everywhere.) Much in the same way, ethanol isn't really profitable right now either, because the price of corn has skyrocketed to over $6 a bushel. But none of this was an attempt to explain the problems with distillates, which are heavy fuels, heating oil, aviation fuel, and diesel.

Middle distillates, such as aviation fuel, have played a big part in four airlines' having declared bankruptcy over the last 30 days, while Delta (DAL) and Northwest (NWA) have declared their intent to merge their operations.

But distillates also are killing the trucking industry in the U.S.; the price of diesel has shot up over $4 a gallon throughout the country because the stockpiles of distillates are running well below the five-year average. And yet, according to Antoine Halff with New York brokerage Newedge USA, in the first week of April the U.S. exported more distillates than it imported. Combine that with the fact that we were running our refineries at much slower rates to burn off some of our gasoline reserves, in order to push up the price of gas, and you have a mix that has hurt our ability to improve the distillate reserves. Additionally, import of distillates into the U.S. is down 38% this year, mostly because there is little surplus of these fuels in Europe.

Distillates refined in the Middle East are typically directed to Asia; governments there don't require that those fuels meet the new U.S. standards for ultra-low sulfur content..

There Is No Shortage of Gasoline

It gets worse. According to Tom Knight, an energy trader with TAC Energy in Texarkana, Tex., the U.S. is about tapped out on its ability to make ultra-low-sulfur diesel. In a nutshell, one of the big problems with diesel is that refineries have cut back their runs on gasoline to enhance their profits, while at the same time we've hit a brick wall in making the new EPA-required formulation for diesel from the materials available. The same holds true for aviation fuel.

So here we go again. There's no shortage of gasoline. Nor is there a shortage of oil on the world market. There is a shortage of distillates such as diesel and aviation fuel, but that is partly because refineries are trying to short gasoline supplies to improve their "pitiful" crack margins. And all of this plays out against an economic slowdown that, in any other place or time, would be forcing the prices of these commodities down rapidly.

Don't even get me started on how the ethanol mandate is helping to do the exact same thing to food prices.
Lifer
Join Date: Nov 2001
Location: Ellis County
Posts: 18,368
I certainly agree with him about ethanol...
---
CHL holder and Conservative...AKA "Domestic Terrorist"
Until the dollar rebounds, we'll continue to get ass raped.
---
1/19/09, the last day of Free America.
Pericles "Freedom is the sure possession of those alone who have the courage to defend it. "
"[T]he people alone have an incontestable, unalienable, and indefeasible right to institute government and to reform, alter, or totally change the same when their protection, safety, prosperity, and happiness require it." --Samuel Adams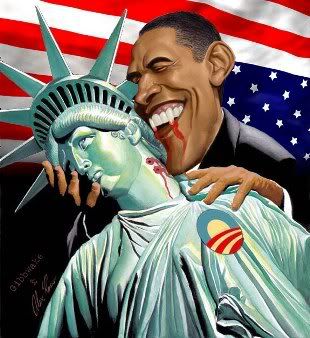 I hope many people on Wall Street get ass raped by someone when this oil bubble bursts.
---
'05 Redfire Mustang

"Self-government won't work without self-discipline." - Paul Harvey
Quote:
"The [oil] fundamentals are no problem. They are the same as they were when oil was selling for $60 a barrel, which is in itself quite a unique phenomenon." — Jeroen van der Veer, chief executive officer, Royal Dutch Shell; Washington Post, Apr. 11, 2008.
The USD fundamental is not the same.
I can't help it. Everytime I see this thread I think:

"There is no spoon..."