Taxes: Just a reminder of how good we really have it..
---
Warning, You're head will explode if you don't constantly remind yourself that this is happening in ENGLAND and not the USA.
Quote:
Alistair Darling to hit family cars with £2,000 tax

THE cost of family cars is set to rise under plans for a new "showroom tax" to be unveiled in this week's budget.

Alistair Darling is planning a series of green taxes designed to force consumers to become more environmentally friendly. The centrepiece of the chancellor's first budget is expected to be a levy on new cars, which could put £2,000 on the price of the largest "gas guzzlers".

However, it will hit also families buying saloons, estates and people carriers. "People don't take much account of the cost of car tax and fuel when buying a car, it is the price sticker in the showroom that makes the difference," said a senior Treasury official.

Darling is also expected to announce: Above-inflation duty increases on beers, wines and spirits; Increased taxation on air travel; A partial climbdown on the taxation of "nondoms"; And an extra winter fuel allowance for the overseventies paid for by the energy companies.

The chancellor was last night agonising over whether to press ahead with a 2p a litre rise in the cost of petrol – despite fuel prices recently hitting a record. Insiders claim he may yet be persuaded to delay the increase but is anxious to avoid accusations of hypocrisy by endorsing an ostensibly antienvironmental move.

The showroom tax is designed to boost the market for less polluting "hybrid" cars, such the Toyota Prius. It comes after measures such as offering cuts in annual road tax to green cars failed to change buying habits.

The new tax is expected to be based on the seven bands used to determine car tax. It will mean that Band A and B cars such as the Prius and Smart car will become relatively cheaper to buy. The cost of cars in the highest band G such as Range Rovers, Jaguars and Porsches, would attract the heaviest tax.

However, the price of many family cars will also rise. The petrol versions of the Vauxhall Vectra and Ford Mondeo lie in the above average band E and the Renault Espace is in G.

The chancellor, in his Wednesday budget speech, is expected to lay out a vision of all motorists driving environmentally friendly electric or hydrogen-powered cars by 2050.

He has been influenced by a report by Julia King to be published on Wednesday which will call for "urgent" measures to change consumer behaviour. "Technology achieves nothing if it is not adopted," the report, commissioned by Gordon Brown, will conclude.

Duty on beer, wines and spirits will increase by more than the rate of inflation. Darling is also considering an alcohol "accelerator", signalling that drink taxation will continue to rise in real terms.

The Treasury has in the past resisted tax rises believing that putting up the price of drink would simply encourage cross-border smuggling.

However, pressure from the health lobby, worries over binge drinking and the need for extra taxes to close the growing budget deficit have prompted a change of heart.

Darling has rejected Conservative plans for "smart" taxes which would target alcopops and super-strength lagers, arguing it would be an "unworkable gimmick".

"If you are going to raise duty you have to do it across the board. By targeting specific types of drinks, you will just cause people to switch to other cheaper varieties," said a Whitehall source.

The cost of foreign holidays is also expected to rise as Darling announces heavier taxes on the aviation industry. The current air passenger duty will be scrapped for a tax on entire journeys.

The new system is designed to discourage carriers from allowing half empty flights. However, an internal Treasury report says the new tax will also ensure "the industry makes a greater contribution towards its environmental costs". Industry insiders believe the change could mean a family of four paying £100 more for a return trip to Spain.

Darling, reacting to criticism over plans to charge so-called "nondoms" - people domiciled abroad to avoid tax - a £30,000 annual levy, will also announce a series of concessions.
I like how a new tax is the answer to everything over there.
Lifer
Join Date: Nov 2001
Location: Ellis County
Posts: 18,368
Quote:
Originally Posted by AL P
I like how a new tax is the answer to everything over there.
...and over here, if the wrong people are involved.
---
CHL holder and Conservative...AKA "Domestic Terrorist"
Makes me want to vacation there.
Reminds me of the yacht tax some brilliant person here in the US came up with, and how that tax decimated the yacht industry and decimated entire areas of the country that depended on yacht building. The same law of unintended consequences may come into play here when england's car industry and economy grinds to a halt, and all of the fallout that will happen from that.
They need firearms to help them put a stop to a runaway gov't.
---
1/19/09, the last day of Free America.
Pericles "Freedom is the sure possession of those alone who have the courage to defend it. "
"[T]he people alone have an incontestable, unalienable, and indefeasible right to institute government and to reform, alter, or totally change the same when their protection, safety, prosperity, and happiness require it." --Samuel Adams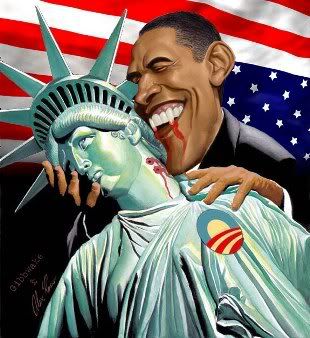 Punk Ass Newbie
Join Date: Feb 2008
Posts: 65
---
We might be in the same boat with the idiots we got running right now!!!!!!!
Quote:
Originally Posted by Sean88gt
They need firearms to help them put a stop to a runaway gov't.
When you disarm your citizens, you can do whatever you'd like with little resistance.
That government is literally out of control. It's a little scary, because if Barack has his way, we'll be heading in much of the same direction.
---
That's nuts. They also pay over $7 for gallon of gasoline.
---
Quote:
it was not a problem to bring money to his house at 10pm.so why is it a problem to call and bitch.it wasnt a problem when we were all sitting around smoking pot together.yes i said it we all were smoking pot together.what now stupid.