Chavez vs the world pt 1?
---
http://news.yahoo.com/s/ap/20080303/...zuela_colombia
Funny how this piece of shit blames the US for this:
Quote:
"Mr. Defense Minister, move 10 battalions to the border with Colombia for me, immediately — tank battalions. Deploy the air force," Chavez said during his weekly TV and radio program. "We don't want war, but we aren't going to permit the U.S. empire, which is the master (of Colombia) ... to come divide us.
Stevo
---
Animal whisperings
Intoxicate the night
Hypnotize the desperate
Slow motion light
Wash away into the rain
Blood, milk and sky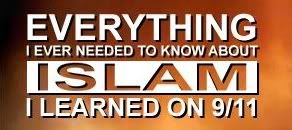 lmao, saw that earlier. gotta love how Colombia (and thus the US) is apparently infringing upon Ecuador's sovriegnty! I was just talking to a buddy of mine who lives in Ecuador, and he said it's really not a big issue to the people there at all.
---
Colombia's military is around 5x the size of Venezuelas. He's got 14 SU-30 fighters and 10 F-16s that will fly and a whole bunch of sniper rifles and AK-103s but not much else. Just a little help from a single aircraft carrier and he'll be out of business.
Lifer
Join Date: Oct 2006
Posts: 7,017
Kind of like the token mission-ready (LOL) air force fielded by Chavez' butt-buddy Ahmadinejad and the Islamic Republic of Iran.
If there was ever a foreign leader that needed to be sniped, it is this guy.
---
1/19/09, the last day of Free America.
Pericles "Freedom is the sure possession of those alone who have the courage to defend it. "
"[T]he people alone have an incontestable, unalienable, and indefeasible right to institute government and to reform, alter, or totally change the same when their protection, safety, prosperity, and happiness require it." --Samuel Adams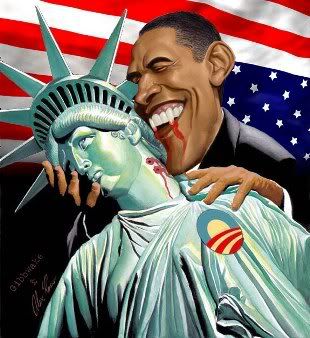 Chavez warns Colombia against cross-border raid
1 hour, 29 minutes ago
Venezuela's President Hugo Chavez warned Colombia Saturday not to carry out a cross-border raid against Marxist FARC rebels into Venezuelan territory, saying it could spark a war.

Chavez's remarks came hours after Colombia launched a raid in Ecuador that killed the FARC's number two official Raul Reyes.

"President Uribe, think about it long and hard. You had better not get the idea of doing this on our territory because it would be a 'causus belli', cause for a war," Chavez said in his first reaction to the raid, at an event at the Miraflores presidential palace.

"This is something very grave which is unprecedented in our lands," Chavez adding that he telephoned his ally Ecuadoran President Rafael Correa "and we agreed to keep exchanging information."

"The government of Colombia acknowledges having made an incursion, violating the (air) space of a neighboring country in an irresponsible way. This is worrisome," Chavez said.

The Colombian military killed Reyes in an air strike Saturday in neighboring Ecuador, dealing a major blow to the guerrillas, officials said earlier in Bogota.

Uribe telephoned Correa to talk to him about the operation, but it was unclear if they spoke before or after the raid. Correa said he had deployed troops to the area to "verify" what had taken place.

Reyes was in a rebel camp located 1.8 kilometers (a mile) from the Ecuadoran-Colombian border when the air force began bombing shortly after midnight, Colombian Defense Minister Juan Manuel Santos told a news conference.

Colombian ground troops were then deployed into the guerrilla hideout to secure the area, Santos said. A total of 17 guerrillas and one soldier were killed in the operation.

"It is the heaviest blow ever dealt against this terrorist group," Santos said.

Reyes, 59, whose real name was Luis Edgar Devia, was a union leader working for Swiss food giant Nestle in the southern department of Caqueta when he joined the Revolutionary Armed Forces of Colombia (FARC) in the 1970s.

The grey-bearded, bespectacled rebel, who went on to become the FARC's chief spokesman, donning olive fatigues and carrying a rifle, had been viewed as a possible successor to the group's 77-year-old boss, Manuel Marulanda.

His killing was a major coup for conservative President Alvaro Uribe, who has taken a hard stance against the 17,000-strong FARC, South America's biggest insurgency which has bedeviled successive governments since the 1960s.

It was the first time that one of the seven members of FARC's secretariat, or leadership council, was killed in combat.

After the death of FARC's ideological leader Jacobo Arenas in 1992, Reyes became the group's international face, taking the group's message abroad. In this capacity, he met with US government representatives in Costa Rica in 1997.

Pro-government lawmakers and the country's influential Roman Catholic Church expressed hope that his death would prompt the FARC to release its hostages and negotiate a peace agreement.

"The FARC must seriously begin a peace process that puts an end to this long nightmare that Colombia has experienced," said Monsignor Fabian Marulanda, secretary of the Colombian Episcopal Conference.

Reyes's death came three days after the FARC unilaterally released four former lawmakers who had been held hostage for years, handing them to the Venezuelan government and the Red Cross in a snub to Uribe.

They were among a group of 43 high-profile hostages, including three Americans and French-Colombian politician Ingrid Betancourt, whom the FARC want to swap for 500 rebels held in prison.
---
Colombia: 2nd rebel leader killed
By VIVIAN SEQUERA, Associated Press Writer
1 hour, 45 minutes ago
A top rebel leader was killed by his own chief of security, who gave Colombian troops the leader's severed hand as proof, the defense minister said Friday.

Ivan Rios was the second top rebel killed in a week, a major setback for the Revolutionary Armed Forces of Colombia, the country's largest rebel force.

No top Colombian rebel leader had ever been slain until Raul Reyes was killed Saturday in a cross-border raid by Colombian troops into Ecuador that set off an international diplomatic crisis.

"The FARC has suffered a new, major blow," Defense Minister Juan Manuel Santos told reporters, calling Rios' death "yet another demonstration that the FARC is falling apart."

He said troops launched an operation designed to capture Rios on Feb. 17 after receiving tips that he was in a mountainous area straddling the western Colombian provinces of Caldas and Antioquia, and engaged the guerrillas' outer security ring seven times.

Thursday night, he said, a guerrilla known as Rojas came to the troops with Rios' severed right hand, laptop computer and ID, saying he had killed his boss three days earlier. Rojas handed himself over to the soldiers.

It was unclear what motivated the killing, but Santos said it was to "relieve the military pressure" because the rebels were "surrounded, without supplies and without communication."

The U.S. State Department has a bounty of $5 million for Rios' capture, although the agency's spokesman, Kurtis Cooper, had no comment on whether the reward would be paid out in this case.

Santos said Colombia waited to make the announcement until it had confirmed Rios' identity, which it did Friday.

The military said it was transporting Rios' body to an army base in the western city of Manizales.

Rios, whose real name has been given as Jose Juvenal Velandia and Manuel Jesus Munoz, faced U.S. federal charges of drug smuggling, and was on a U.S. Treasury Department list of terrorists and drug traffickers.

The 46-year-old Rios became known across Colombia as one of the rebels' main negotiators in failed peace talks that ended in 2002. Unlike the FARC's mostly peasant leadership, he was a former university student who engaged journalists and foreign envoys in political and economic discussions.

"He was the youngest member of the secretariat. He was very important to the rebels," said Alfredo Rangel of the Bogota-based think tank Security and Democracy. "This shows the army is capable of taking down the rebels' most important pillars and that any of the leaders can fall at any time."

In a 1999 interview with The Associated Press, Rios said he joined the insurgency as a student in Medellin to avoid being killed by right-wing death squads that had attacked other student activists.

He commanded the FARC's central bloc, which operates throughout Colombia's northwestern coffee region. Security forces say he frequently accompanied the FARC's senior leader, Manuel "Sureshot" Marulanda, in recent years.
---
Join Date: Jan 2002
Posts: 5,816
I'm glad that 7-11 got rid of Citgo.

Unless that 7-11 brand is really still coming from there.

Then I'm pissed.
Quote:
Originally Posted by Sean88gt
If there was ever a foreign leader that needed to be sniped, it is this guy.
I thought for sure we were gonna go get Qadafi along with Osama in 2002. That guy is responsible for training more professional militants and terrorists than almost anyone. If he can, I guess anyone can change then.
---
Give me a dollar.