xbox 360 deals?
---
Looking for the current 'good deal' for a Xbox 360. Other than the basic package deals that are everywhere for the various equipment/harddrive models, is there a good deal out there? I have also considered buying one used, but the whole 'red ring o' death' factor has kept me from doing it.

So, school me on purchasing Xbox 360's. And please, no ps3 vs 360 shit.

Stevo
---
Animal whisperings
Intoxicate the night
Hypnotize the desperate
Slow motion light
Wash away into the rain
Blood, milk and sky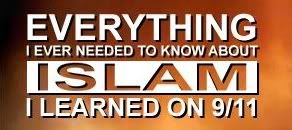 The best thing to do is just keep an eye on Techbargains.com and wait for a deal from Dell.com to pop up. They usually have 15% off.

However, black friday / cyber Monday is almost here. Be patient and wait for a much better deal..
The Dell deals are usually the best. Most of the time the deals on Black Friday are the system and add-ons. You will still pay full price for the system you will just get four or five games with the purchase. Sometimes you may get an extra controller or a charging system for the controllers. The games are usually not newer games, the are games that have been out a while.
Here is a link to one at Frys right now. I am not sure if you have a Frys but this is a good example of what BF deals will be.
http://shopping.dallasnews.com/ROP/A...27263273&type=