Time Served
Join Date: Apr 2006
Posts: 648
need help with an hp computer
---
alright ive got a pretty old model hp computer here that was mine and used it for a bit. power supply overheated i guess and i got a new one, put it in and its already out. that was about a year ago and i pulled it out tonight to see if i can get it booted up. well i turned on but the fan isn't coming on on the power supply and shuts off after 5 mins.

now i really don't wanna buy another one cause it'll probably over-heat as well.
and any idea how i can get this thing working right without buying another use-less power supply???

oh and by the way the model is a XG833. its a small and tiny thing.
ive already looked up stuff but couldn't find any pictures of anything i wanted or needed to look at. like where all the wires go from the power supply. theres one thats not hooked up. its the P4 ATX 12VX1 WIRE. I HAVE NO IDEA WHERE IT GOES.

thanks for reading. i know its long but hey. i need this thing running.
---
-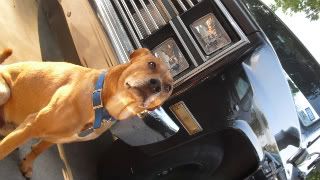 <a href="http://www.xboxlc.com/profile/YURE_DAUGHTER">
<img src="http://www.xboxlc.com/cards/sig/blueice/YURE%20DAUGHTER.jpg" border=0>
</a>