Anyone get XBOX 360 Madden '09 yet?? Much better than 08??
---
I pick up my copy tonight and was wondering if anyone got theirs yet.. How does it compare to '08?? Seems like they get better and better every yr. Besides that silly rewind feature, the game looks great!
---
1998 Eclipse GS-T (fun daily 93 octane)
2001 Trans Am (fun gas guzzler 93 octane)
1998 Sentra (40+ mpg daily driver 87 octane
)
You spin, I win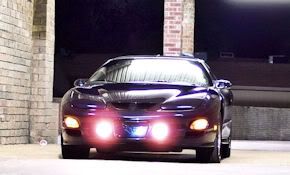 Wedding,automobile,people, sports etc photography
www.chatlaniphoto.com
dang, i wonder if i will be able to find a copy this evening? what do yall think??
<<< almost, but not quite nerdy enough to go to the store at midnight.
god bless.
---
You don't have to earn my respect, you have to earn my disrespect.
Quote:
Standing in a cell with tears running down your face and blood down your legs is no way to protest.