Map network drive
---
I have 3 computers on a network & I have a cd card reader hooked up on one of the computers & I want to be able to access the file/folder on the other 2 computers.

I had the folder through a network drive. But for some reason It stopped working.

I can't get it to work. Is there a site that has a break down on what to do step by step to set it back up?

thanks.

-tony
---
e-mail m
[email protected]
[email protected]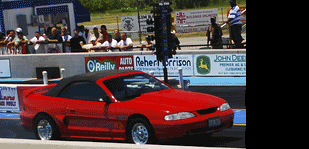 ---
Last edited by Stng5Pnt8; 01-23-2008 at

12:04 PM

.
Dont know of any sites that break it down. But I would try to re-map it to the computer that has it installed on it.

Also, check the computer that has the card reader installed to make sure the device is still shared. To do this right click on the cd card reader and go to properties and make sure "Share this device" is checked. Then just go to My Computer, click "tools" then "map network drive"

Type in \\COMPUTERNAME or click browse to try to find it using Windows Networking.

Where in Arlington are you at? I am in GP at I-20 and SH-360. I often go to Fry's and can stop in if you are near there and if you are still having issues...some free tech support if you will.
---