I have broke the wow addiction!!!!
---
Granted i now have a new (free) one!
Check it out,
http://www.rappelz.com/
if you try it look up dexiji or solisia on salamander server.
Its a lot of grinding but its pretty fun so far 140+ lvls and im up to 36 atm!
On a downward spiral
Join Date: May 2005
Location: in the land of the crazy and the wicked; a place far far away from reality; in a distant galaxy with demonic beings, a place only known as: crooked I
Posts: 5,334
how good is this?? that chick has some big ass cgi boobies
---
Quote:
Originally Posted by Geof
Hopefully this storm will blow idrivea4banger's sig the fuck away.
Quote:
Originally Posted by Mustangman_2000
Someone who is able, needs to put the cock block on his ridiculous sig.
Quote:
Originally Posted by Cooter
and your sig causes distress in 74% of board members and 98% of migratory birds
Quote:
Originally Posted by BOOSTED32V
No, your sig sucks like a whitegirl trying to get a promotion
Quote:
Originally Posted by Da Prez
my excuse is i dont give a fuck...
You dont quit wow. You'll be back.
---
It may be claimed to be a free game, but this is in the TOS that you have to agree to:
Quote:
You may create an Account without paying any registration or subscription fees. However, Gala-Net may charges fees to access and acquire certain game items or participate in game activities on gPotato. ANY APPLICABLE FEES AND OTHER CHARGES ARE PAYABLE IN ADVANCE AND ARE NOT REFUNDABLE IN WHOLE OR IN PART. Gala-Net may, from time to time, modify, amend, or supplement its fee and billing methods, and post those changes on the Terms of Service page or elsewhere on the Website. Such modifications, amendments or supplements shall be effective immediately upon posting on the Website. If any change is unacceptable to you, you may cancel your Account at any time, but Gala-Net will not refund any fees that may have accrued to your Account before such cancellation, and we will not prorate fees for any charges. For further information please refer to billing.gpotato.com.
Stevo
---
Animal whisperings
Intoxicate the night
Hypnotize the desperate
Slow motion light
Wash away into the rain
Blood, milk and sky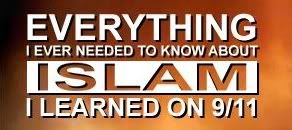 I made 13k honor pts yesterday in Alterac Valley trying to grind out honor for pvp pieces.

It's taken control of me.....I cant quit
---
"I Approve This Message"
Quote:
Originally Posted by idrivea4banger
how good is this?? that chick has some big ass cgi boobies
you have tons of quotes...
---
Buy my car!
https://www.dfwstangs.net/classifieds...product=124819
some people are like slinkies; they're completely useless, but still bring a smile to your face when you push them down a flight of stairs.
it is a great game.. and the cash shop stuff is not REQUIRED it can only help.. they make it so that you can play just fine with out the pay crap.

and yes i am done with wow my life will continue!