X-Box 360 differences
---
i am wanting to buy a 360, if i am just gonna be playing a few games is there really a need for me to buy the upgraded one of can i get away with the core system? i dont really care about storing music or anything
---
93 LX coupe
03 Cobra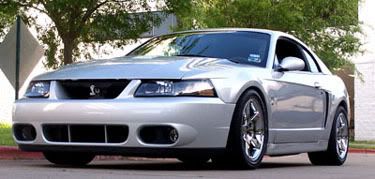 Quote:
Originally Posted by Red92Stang
i am wanting to buy a 360, if i am just gonna be playing a few games is there really a need for me to buy the upgraded one of can i get away with the core system? i dont really care about storing music or anything
You can't do game saves without it or at the very least a memory card which is $40. So you get a wireless controller, hard drive and a head set for another $60.
Time Served
Join Date: Jul 2004
Location: Plano
Posts: 711
If you can wait, I'd buy the 360 this summer. They are supposed to release a new version that uses a 90nm chip and address the cooling issues its been having. It is also supposed to have an hdmi port if that matters to you.

This has all been speculation and there is no guarantee it will be out this summer but from what I've heard its expected around June/July.
---
'01 Bullitt #0054