how do i burn just part of a song?
---
i have a song i just want part of it on a cd. i have it saved to my media player but i need to burn just a part of it? is there a way to get rid of the rest of the song?
---
93 LX coupe
03 Cobra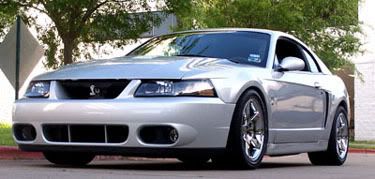 Well...anyone could tell you this...you need an audio editing software. I just don't know of any good free ones.
Quote:
Originally Posted by def1eppard
I just don't know of any good free ones.
http://audacity.sourceforge.net/
Now you do
---
DarkWolf
Graphic Design / Photography / Web Design
I knew DarkWolf would be the one to come through for you. and Thanks!
The only thing about it that I miss from Goldwave, is the batch conversion feature. But other than that, for pretty much every other editing task, it's great. It looks like version 1.3 has batch conversion though, so that's pimp
I'll have to grab that when it's out of beta.
It's a little tricky with huge files, but so is Goldwave and most other non-commercial grade editors. But I was able to use VDubMod to pull the audio from an xvid movie, where the volume was too low, took the resulting uncompressed wav into Audacity, increased the volume, saved it out as an mp3, and recombined the audio and video in VDubMod, in about 15 - 20 minutes.
---
DarkWolf
Graphic Design / Photography / Web Design